February 2021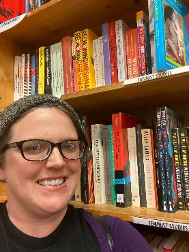 Student news and highlights from across the College of Social & Behavioral Sciences
Click to View
Close
GENDER & WOMENS STUDIES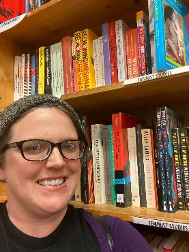 Blythe McConaughey
Blythe McConaughey (Master of Science in Gender & Women's Studies alumnae) accepted the position of Violence Prevention Specialist at the University of Wisconsin-La Crosse.
GOVERNMENT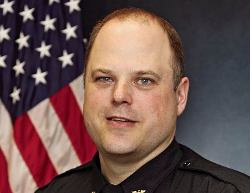 Erik Fadden
Erik Fadden (Bachelor of Science in Law Enforcement alumni) has been selected to fill the dual post of Plymouth public safety director and police chief, effective Monday, February 1. His achievement is featured in an article by Sun Sailor published on January 19, 2021
Arif Khan (Bachelor of Arts in International Relations, Master of Arts in Public Administration alumni) ran as one of six candidates for the City Council in Shakopee, MN. He received 11.5% of the vote (3,681).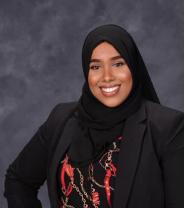 Anisa Omar Anisa Omar (Bachelor of Science in Political Science alumnae) was featured in a PBS docuseries for her work in the community. Her story, titled "I Rise" premiered on January 26, 2021.
Brennan Stamman, Spring 2020 International Relations graduate (advisor Dr. Tom Inglot), was hired as an intellectual property trademark assistant at a Washington DC Law Firm Arent Fox LLP. Brennan's emphasis at MSU was regional studies – Latin America, and he completed his study abroad – experiential learning requirement for the major in Chile.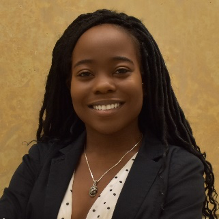 katelynn Ogunfolami
katelynn Ogunfolami, Fall 2020 Political Science graduate, has begun a new position as a committee legislative assistant for the Minnesota House of Representatives' DFL Caucus. She works directly under two state representatives and is responsible for assisting her representatives through scheduling, outreach, and legislative work.
HISTORY
Alumni Bryce Stenzel was awarded Golden Apple, which recognizes the people and programs that make a dramatic difference in education. He currently teaches history at St. Clair schools, and has taught in many schools over the last 30 years.
PSYCHOLOGY
Kaylee Engle, Taiylor Hoeft, and Tyra Klarenbeek were awarded a Foundation Grant for their project "Examining the Impact of COVID-19 on the College Students' Experience" from Undergraduate Research Center.
Graduate student, Marin Olson was awarded Graduate Student Research Grants from the College of Graduate Studies and Research for her project, "Comparing the acceptability of treatment rationales for two psychotherapies" under the supervision of Dr. Jeff Buchanan.
Graduate student, John Walker was awarded Graduate Student Research Grants from the College of Graduate Studies and Research for his project, "Understanding Resident to Resident Conflicts in Long-Term Care Settings from the Perspective of Facility Staff" under the supervision of Dr. Jeff Buchanan.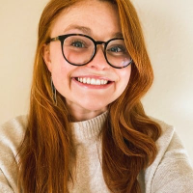 Alexis Wolfinbarger
I-O Psychology second-year graduate student Alexis Wolfinbarger was selected to represent Minnesota State Mankato for the Midwestern Association of Graduate Schools Excellence in Teaching Award competition.
SOCIOLOGY & CORRECTIONS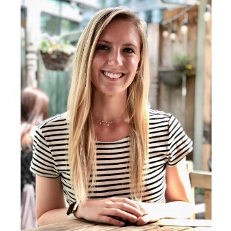 Danielle Freitag
Danielle Freitag (Aging Studies) successfully defended her thesis, "Caregiver Knowledge and Perceptions of Dementia Specific Nutritional Approaches" on November 23, 2020.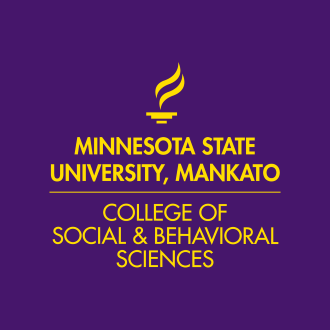 Faculty and department news from the College of Social & Behavioral Sciences.
Click to View
Close
ECONOMICS
Dr. Atrayee Ghosh Roy's grant writing incentive application from the Office of Research and Sponsored Programs for her project, "Prescription Drug Monitoring Programs and the U.S. Opioid Epidemic" was accepted.
Dr. Atrayee Ghosh Roy's presentation "Pedagogy and Student Learning Outcomes in Elementary Schools in Rural India: A Difference-in-Differences Approach," was accepted for the presentation* at the Western Economic Association 95th Annual Conference, Denver, CO, June 28 -30, 2020.
*She was unable to present due to travel restrictions and conference format changes.
She was also invited by the University of St. Thomas to serve as an external referee for faculty research for the faculty application for promotion to the rank of professor.
GOVERNMENT
Dr. Raymond Asomani-Boaten, Dr. Russell Fricano, and Benjamin Oppong published "Accra's Old Fadama/Agbogbloshie settlement. To what extent is this slum sustainable?" in African Geographical Review, 2020, Volume 39, Issue 4.
Dr. Russell Fricano and Carla Davis published, "How well is urban agriculture growing in the Southern United States? Trends and issues from the perspective of urban planners regulating urban agriculture" In the Journal of Agriculture, Food Systems, and Community Development, 2020, Volume 9, Issue 2.
PSYCHOLOGY
Dr. Eric Sprankle was interviewed and quoted in an article "What's Your Number? Revealing Your Sex Stats" published by Mike Adams from Hustler Magazine about how couples can discuss their sexual histories non-judgmentally.
The Department of Psychology was ranked number 2 in "Best Masters in Organizational Psychology Programs" by bestvalueschools.org
SOCIOLOGY
Dr. Carol Glasser published "Attitudes toward Spay Neuter in the U.S. population: Urban-Rural, Cat-Dog and Demographic Differences" in Antrozoös. DOI: https://doi.org/10.1080/08927936.2021.1874112
Dr. Aaron Hoy was interviewed and featured in an article, "Experts Weigh in on Current Job Market Trends" published by Zippia on January 4, 2021.