Why Join Speech & Debate?
The Speech & Debate Team is one of the oldest student organizations at Minnesota State University, Mankato. We strive to create opportunities for self-improvement and program excellence in the arena of competitive speaking. Any undergraduate student enrolled at the University is eligible to participate regardless of previous experience or selected major.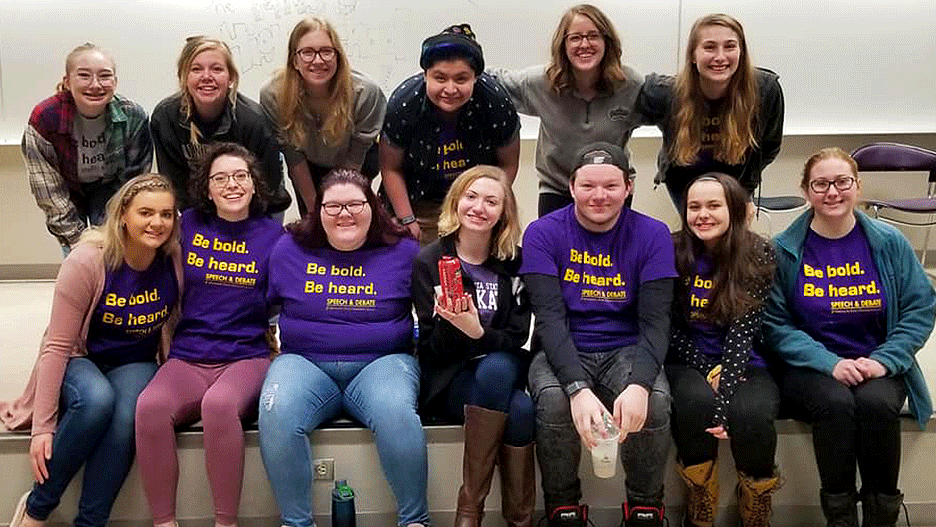 Students Gain Valuable Skills in:
Critical thinking,
Written communication,
Interview, and
Presentation skills.
Additional benefits to joining the Team:
Travel to tournaments across the nation,
Network with students from various majors, and
Excel academically.
---
Since 1977, the Team has accumulated over:
60 National Quarterfinalists
30 National Semifinalists
30 National Finalists (including a National Champion in Prose Interpretation in 2015)
---
Students on the Speech & Debate Team are eligible to apply for scholarships through the Larry Schnoor Forensics Endowment.
---
Students can try Speech & Debate and receive credit!
---
Join us!