Concert Wind Ensemble
Thursday, December 1, 2022
7:30 PM - 9:30 PM
Elias J. Halling Recital Hall of the Earley Center for Performing Arts PA 250 | 320 Maywood Avenue, Mankato, MN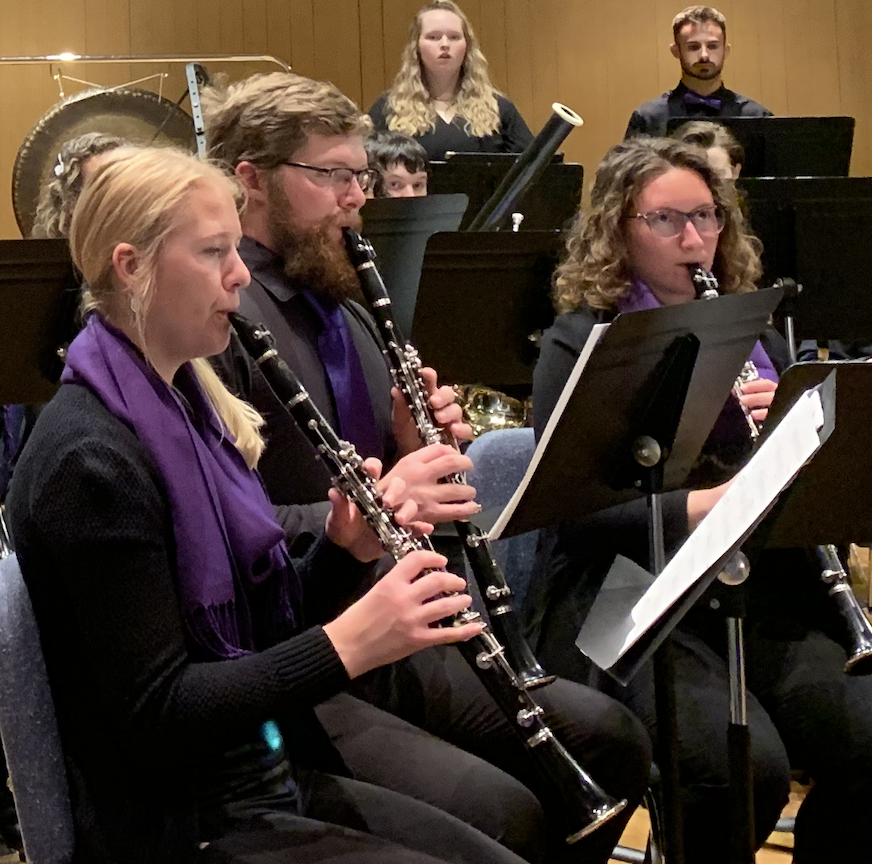 The Concert Band will perform on Thursday, Dec. 1 at 7:30 p.m. in the Elias J. Halling Recital Hall of the Earley Center for Performing Arts, 320 Maywood. The ensemble is directed by Dr. Amy K. Roisum Foley. The concert will feature holiday themed music along with traditional concert wind band literature.
Masks or face coverings are NO LONGER required in University buildings and venue spaces.
Free Parking: Performing Arts Lot 16 Gold
Prices:
$9 General admission
$7 Students (K-12) and all children
Free admission for MSU students. MSU students must show a valid MavCARD at the Recital Hall door.
Online ordering closes at 12:00 noon the day of the event. Any further ticket sales must be completed as a walk-up sale. Seating may still be available for this event if online ordering is closed.