Jazz Ensemble and Contemporary Singers
Saturday, October 29, 2022
3:00 PM - 5:00 PM
Elias J. Halling Recital Hall of the Earley Center for Performing Arts PA 250 | 320 Maywood Avenue, Mankato, MN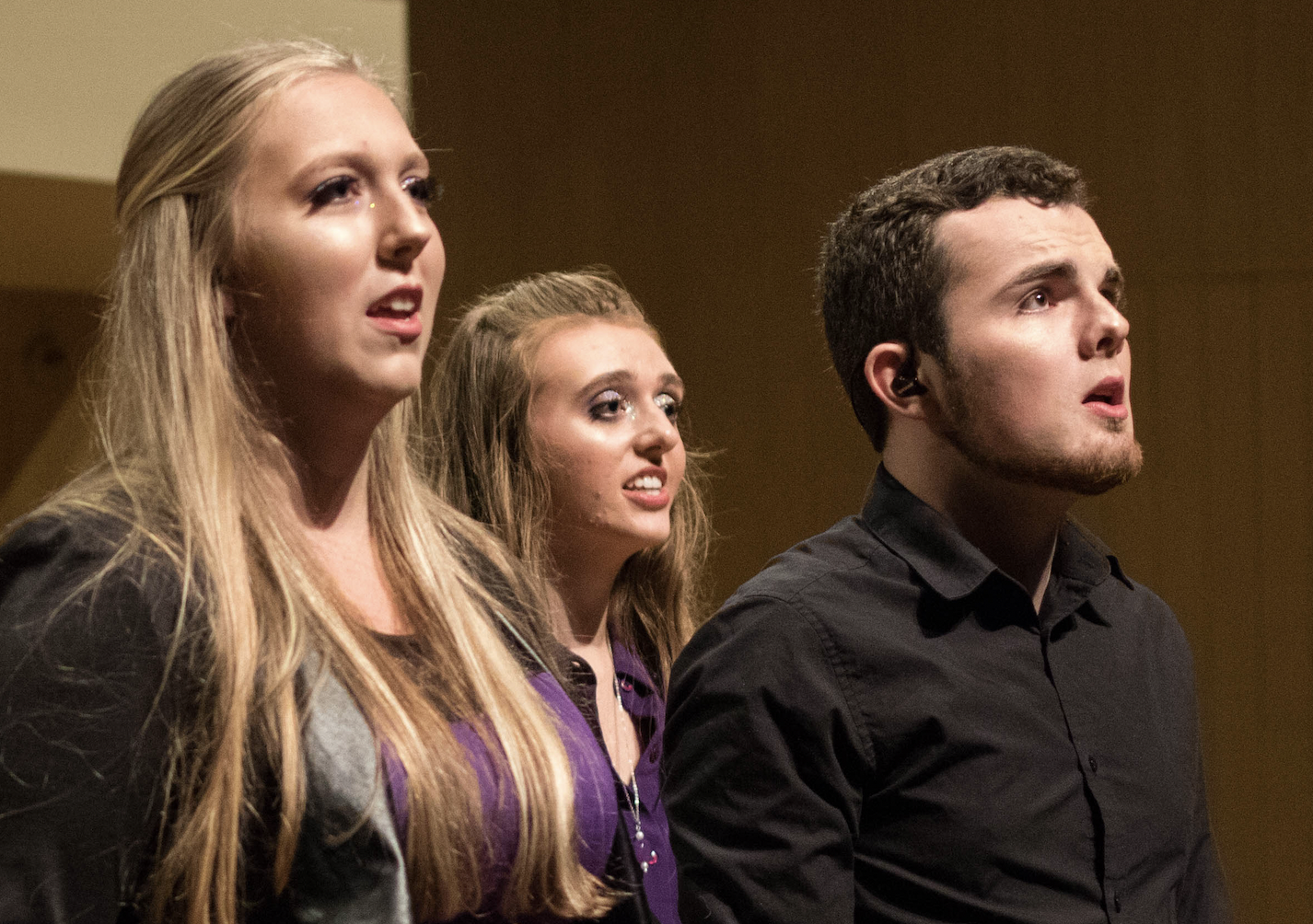 The University Jazz Bands and Contemporary Vocal Groups will perform on Saturday, October 29 at 2 p.m. in the Elias J. Halling Recital Hall of the Earley Center for Performing Arts, 320 Maywood Ave.
Dr. Douglas Snapp directs the Maverick Jazz Big Band, Jazz Combo and the New Orleans styled Maverick brass band. The Maverick Fusion and Vocal Precision a cappella vocal groups are co-directed by Dr. Douglas Snapp and Dr. Stephanie Thorpe.
The Jazz Mavericks Big Band performance provides a preview of their upcoming Jazz Ball on November 19 including charts by Count Basie and Neal Hefti. Minnesota State Mankato student vocalist Lara de Paiva Santos is featured on "Del Rio a la Mer."
The Brass Band will perform charts by the New York based Jambalaya Brass Band including "On the Funky Side" and "Bayou Mama."
Maverick Fusion and Maverick Vocal Precision are preparing to participate in a national a cappella festival during Spring semester. The vocal groups will be performing a variety of works including "Eleanor Rigby" (Pentatonix), "good 4 u "(Olivia Rodrigo), and a medley of songs by Australian singer and songwriter, Sia.
Masks or face coverings are NO LONGER required in University buildings and venue spaces.
Free Parking: Performing Arts Lot 16 Gold
Prices:
$9 General admission
$7 Students (K-12) and all children
Free admission for MSU students. MSU students must show a valid MavCARD at the Recital Hall door.
Online ordering closes at 10:30 a.m. the day of the event. Seating may still be available for this event if online ordering is closed.