Scottie Miller Band with Paul Mayasich Band
Saturday, October 1, 2022
7:00 PM - 9:00 PM
Hooligan's Madison East Center | 1400 East Madison Avenue, Mankato, MN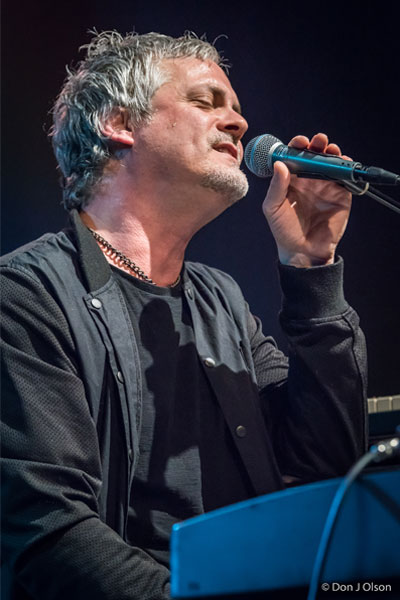 Local music scene stalwart Scottie Miller (pictured left) has been around long enough to acquire a funky nickname (Bones), membership in the Minnesota Blues Hall of Fame, experience touring with blues icon Bo Diddley, a signature style that warps far to the south of his home tundra, and an international reputation. He's first and foremost a pianist, with a grease-and-grits-slathered approach that suggests an affinity for New Orleans, Memphis, and swampy spots in between.
The show opens with The Paul Mayasich Band. Three decades plus musician Paul Mayasich (pictured below) holds his rightful place in both the Minnesota Blues Hall of Fame and the Minnesota Rock & Country Hall of Fame. He is noted guitarist both on acoustic and electric slide, having been inspired at an early age from Duane Allman's solo on "Statesboro Blues." That inspiration has carried him to stages worldwide as he continues to gig at a rate of 200+ shows a year. His band is bassist John Wright, guitarist/mandolinist Steve Lehto, and drummer Noah Levy.
Music starts at 7:00 p.m. Advanced tickets may be purchased at Hooligans (507-625-9904) or online here. Tickets can also be purchased through the Performance Series office, 507-389-5549. Your tickets will be held at the entrance to Hooligans if you purchase your online tickets September 26 to October 1. Reserved seating is not an option for this concert.
The concert is sponsored by KMSU The Maverick and the Performance Series with assistance from the Minnesota Arts and Cultural Heritage Fund.
Prices:
$12.00 in advance (online advance sales end on Saturday, October 1 at 11:00 a.m.)
$15.00 day of show