Transportation and Food Insecurity at MNSU
Thursday, November 17, 2022
11:00 AM - 12:00 PM
ARMSTRONG HALL 211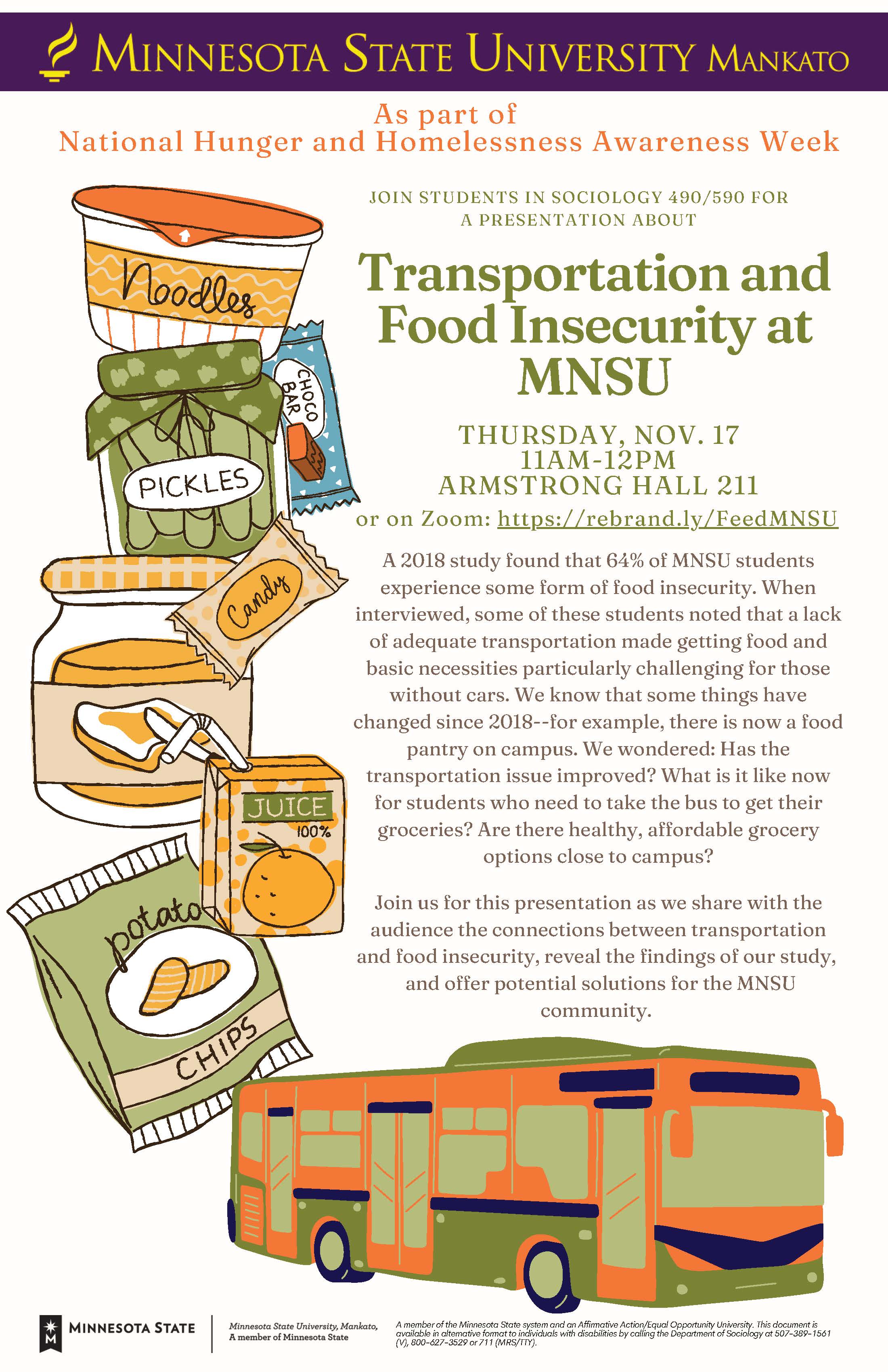 As part of National Hunger and Homelessness Awareness Week join students in Sociology 490/590 for a presentation about Transportation and Food Insecurity at Minnesota State University, Mankato.
A 2018 study found that 64% of Minnesota State Mankato students experience some form of food insecurity. When interviewed, some of these students noted that a lack of adequate transportation made getting food and basic necessities particularly challenging for those without cars. We know that some things have changed since 2018--for example, there is now a food pantry on campus. We wondered: Has the transportation issue improved? What is it like now for students who need to take the bus to get their groceries? Are there healthy, affordable grocery options close to campus?
Join us for this presentation as we share with the audience the connections between transportation and food insecurity, reveal the findings of our study, and offer potential solutions for the Minnesota State Mankato community.
Zoom option available: https://rebrand.ly/FeedMNSU