Ghetto Visionary: An Exhibition of Paintings by Love Quetee
Friday, November 10, 2023
7:00 PM - 9:00 PM
410 Project Gallery, 523 South Front St., Mankato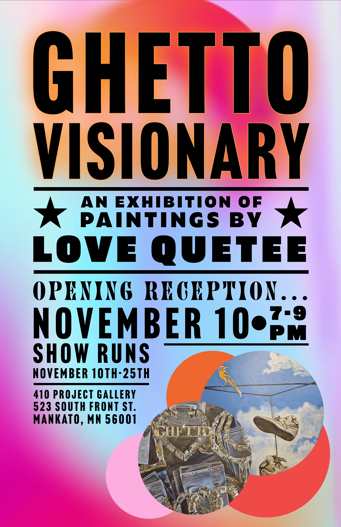 Love Quetee- one of our painting students will have a solo art show on Friday, November 10th. Love's artwork is about ghetto/black culture and shows things that were once considered ghetto but now are fashionable.
Opening Reception: Friday, November 10th, 2023.
The show will be up until November 25th, 2023.