Holiday Choral Concert
Sunday, December 3, 2023
3:00 PM - 5:00 PM
St. John the Baptist Catholic Church, 632 South Broad St., Mankato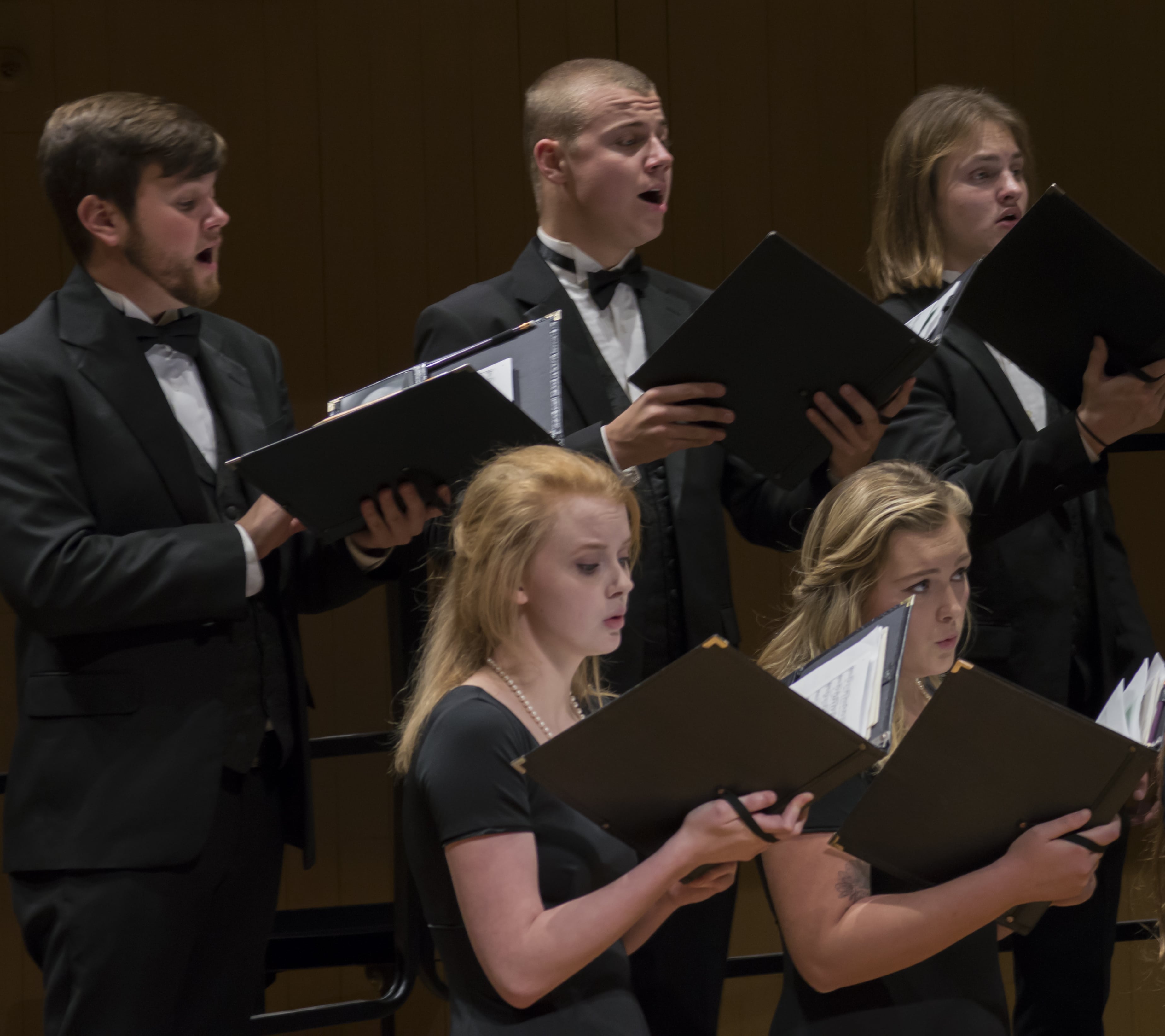 The Minnesota State University, Mankato's Department of Performing Arts will present three choral groups in a holiday concert at 3 p.m. Sunday, Dec. 3 at St. John the Baptist Catholic Church, 632 South Broad St., Mankato. The program will include traditional choral works, carols, and music of the season.
The concert features the Concert Choir and Chamber Singers, directed by Dr. Elisabeth Cherland, and the University Chorale, directed by Mr. Courtland Pickens.
Performance Series Director Dale Haefner says, "The holidays are such an important time for people to come together in community, and music is a vital part of that tradition here in Minnesota. Our choral groups will share music old and new and continue to create some new traditions that I know you'll enjoy."
Minnesota State Mankato students are admitted free with a valid MavCARD. General admission is $9 and $7 for students (K-12) and children. To purchase tickets online use the link below or call the Performance Series office, at (507) 389-5549.