Luke LeBlanc and Band Concert
Thursday, November 16, 2023
7:30 PM - 9:00 PM
Elias J. Halling Recital Hall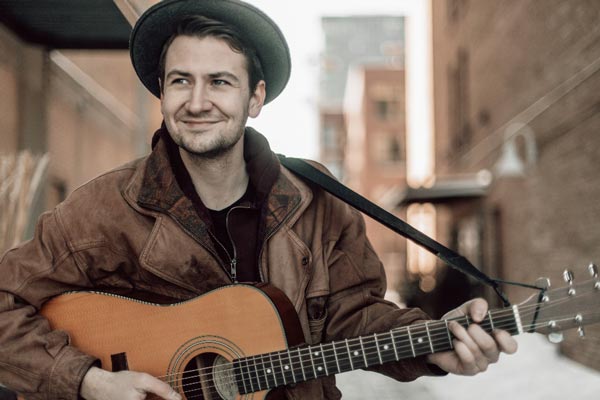 Minnesota State University, Mankato's Department of Performing Arts will present singer/songwriter Luke LeBlanc and his band in concert at 7:30 p.m. Thursday, Nov. 16 in Halling Recital Hall of the Earley Center for Performing Arts, 320 Maywood Avenue.
This activity is made possible by the voters of Minnesota through a grant from the Prairie Lakes Regional Arts Council, thanks to a legislative appropriation from the Arts and Cultural Heritage Fund.
Luke LeBlanc is a Minneapolis-based singer/songwriter who delivers dynamic and versatile original performances that feature a warm, organic merging of rootsy folk and pop. As noted by 89.3 The Current, LeBlanc's music is "so delicate, understated, and careful in its construction that you forget it's taking apart how to live in such an unstable world while giving solace and a place for rest."
Luke's music has been featured on 89.3 The Current and has received critical acclaim from numerous music magazines, including Bluegrass Situation, Americana Highways, and Glide Magazine. His music has also been featured in numerous podcasts, including The Bob Cesca Show, 13th Floor MusicTalk with Marty Duda, Tales from the Corners with Robert J Nebel, and Songwriter on the Radio with Dean Olsen.
Minnesota State Mankato students are admitted free with a valid MavCARD. General admission for the concert is $10. To purchase tickets online use the link below or call the Performance Series office, at (507) 389-5549.