To Vietnam and Back: A Veteran and Alumnus Story of War, Protest, Campus, and Beyond
Wednesday, November 8, 2023
4:00 PM - 5:30 PM
Earley Center for Performing Arts Room 203A or Online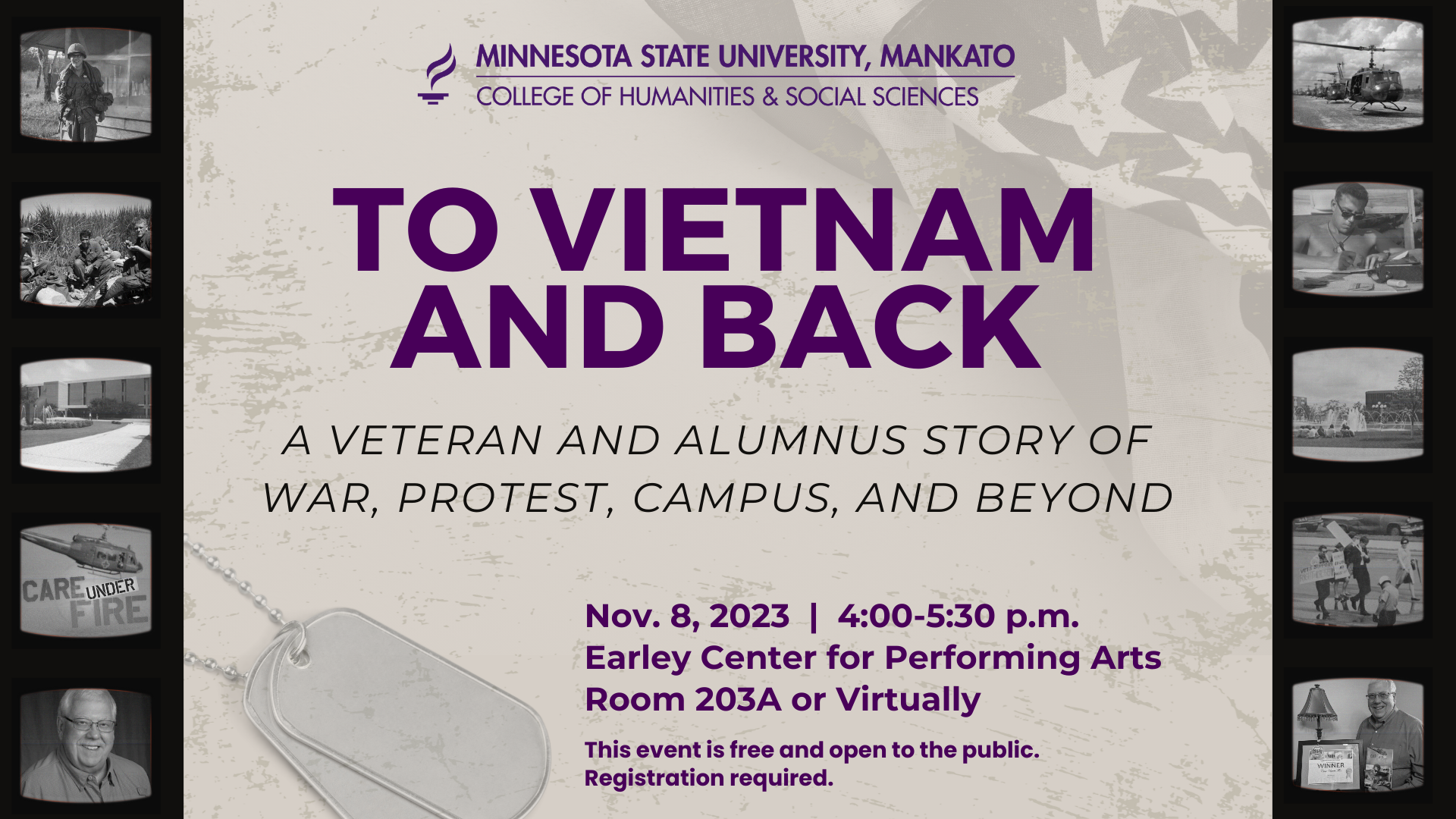 Join us for an interview-style discussion with Bill Strusinski, a remarkable individual whose life story weaves together the threads of courage, camaraderie, advocacy and public service. This special event, hosted by the College of Humanities & Social Sciences offers a rare opportunity to gain insight into the life of a Vietnam War veteran and combat medic turned accomplished government official and lobbyist.
Moderated by Randal Dietrich, Executive Director for the Minnesota Military Museum.
Bill's book "Care Under Fire" will be available for purchase and signing following the event.
This event was free and open to the public. Registration was required.
---
View a recording of the event:
---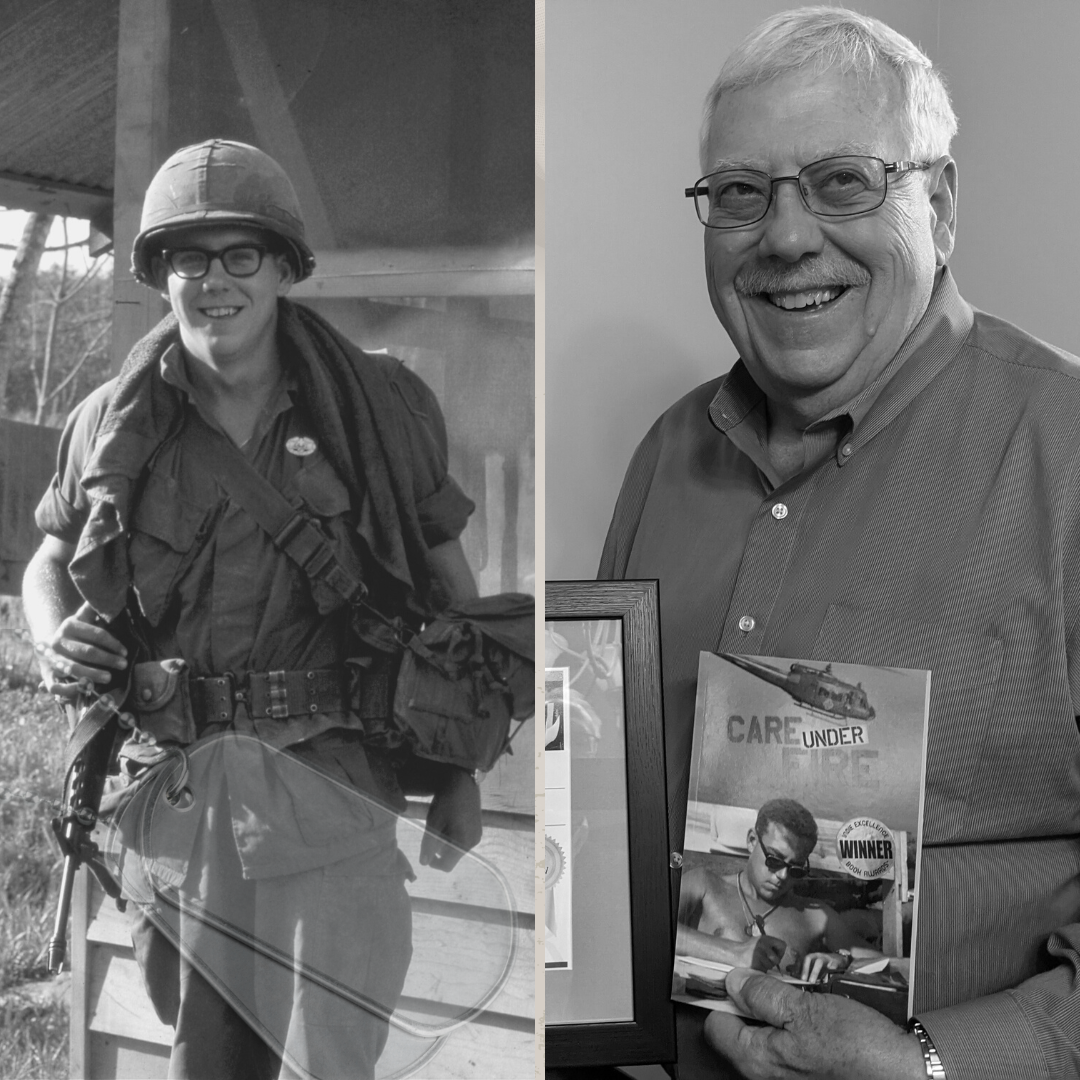 Bill Strusinski's journey began with a draft into the Vietnam War, where he selflessly served as a combat medic, tending to wounded soldiers amidst the chaos of the battlefield. His experiences in the war zone forged an unbreakable bond between duty, camaraderie, and survival. Upon returning to his alma mater, Minnesota State University, Mankato, Strusinski recognized the importance of supporting fellow veterans and established a veteran's group that remains a beacon of solidarity to this day.
During his time on campus, Strusinski was not only an advocate for veterans but also a participant in the Vietnam War protests, embodying the era's spirit of social and political change. His studies in political science laid the foundation for a remarkable career in lobbying, spanning over four decades. Strusinski's early roles in the executive branch, including deputy commissioner and commissioner of administration, allowed him to directly influence state policies and regulations.
Having served under three Governors – Wendell Anderson, Rudy Perpich, and Al Quie – Strusinski possesses a wealth of knowledge and insights into the inner workings of state government. His expertise encompasses diverse domains, from building and construction regulations to public health policy, government finance, capital investment, and business regulation. Strusinski's influence is most prominently felt through his extensive collaboration with key legislative committees, advocating for measures that impact both small businesses and individuals.
At this engaging event, Bill Strusinski will share his remarkable personal and professional journey, highlighting the intersections of his experiences as a combat medic, veteran, advocate, and accomplished lobbyist. Join us to gain a deeper understanding of history, policy, and the resilience of the human spirit. Whether you're captivated by tales of wartime courage or curious about the intricacies of government lobbying, this event promises to be an unforgettable evening of enlightenment and inspiration.
Event Parking
Event parking is available to registered participants only. Check your confirmation information for details.
---
More About Bill's Story:
"Care Under Fire" book interview:
Memories of a Blue Spader - Bill "Doc" Strusinski photo montage
The Minnesota Legionnaire - June 2023