University Concert Band Performance
Thursday, November 30, 2023
7:30 PM - 9:00 PM
Elias J. Halling Recital Hall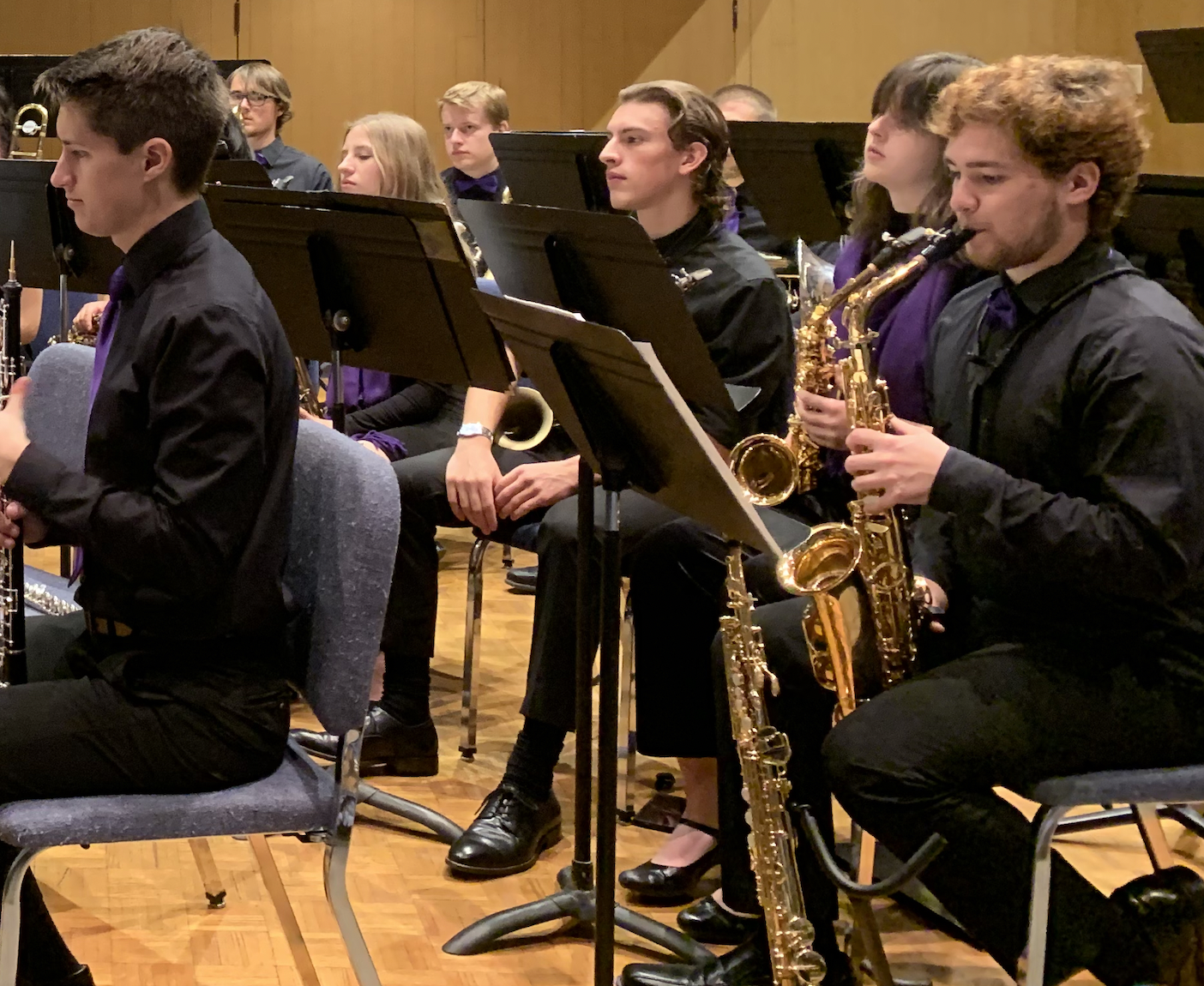 The Department of Performing Arts concert wind ensemble will perform Thursday, Nov. 30 at 7:30 p.m. in the Elias J. Halling Recital Hall of the Earley Center for Performing Arts, 320 Maywood Ave. The ensemble is directed by Amy Roisum Foley, director of bands at the University.
The concert wind ensemble is an auditioned ensemble comprised of 45-50 undergraduate and graduate students pursuing a diverse array of majors. The ensemble is designed for the professionally minded performer and music educator and requires a high level of discipline from its members. Throughout the school year, the ensemble members perform a broad scope of large and small ensemble music written for wind, percussion, string, and vocal instruments. The ensemble's primary goal is to work together to make great music for the ensemble and the audience.
Minnesota State Mankato students are admitted free with a valid MavCARD. General admission is $9 and $7 for students (K-12) and children.
To purchase tickets online use the link below or call the Performance Series office, at (507) 389-5549.