Dakota Language students take 1st and 4th Place in the Cansayapi Dakota Language Bowl.
On November 11, 2023- Saturday students from the Dakota Language Program participated in the Cansayapi Dakota Language Bowl at the Lower Sioux Indian Community. Teams came from Minnesota and South Dakota to compete.
Dakota 101 and 201 students took First Place and Fourth Place in the Adult Beginner Category! Their instructor was Glenn Wasicuna, and the judge was Harold Blacksmith from Sioux Valley Dakota Reserve in Manitoba.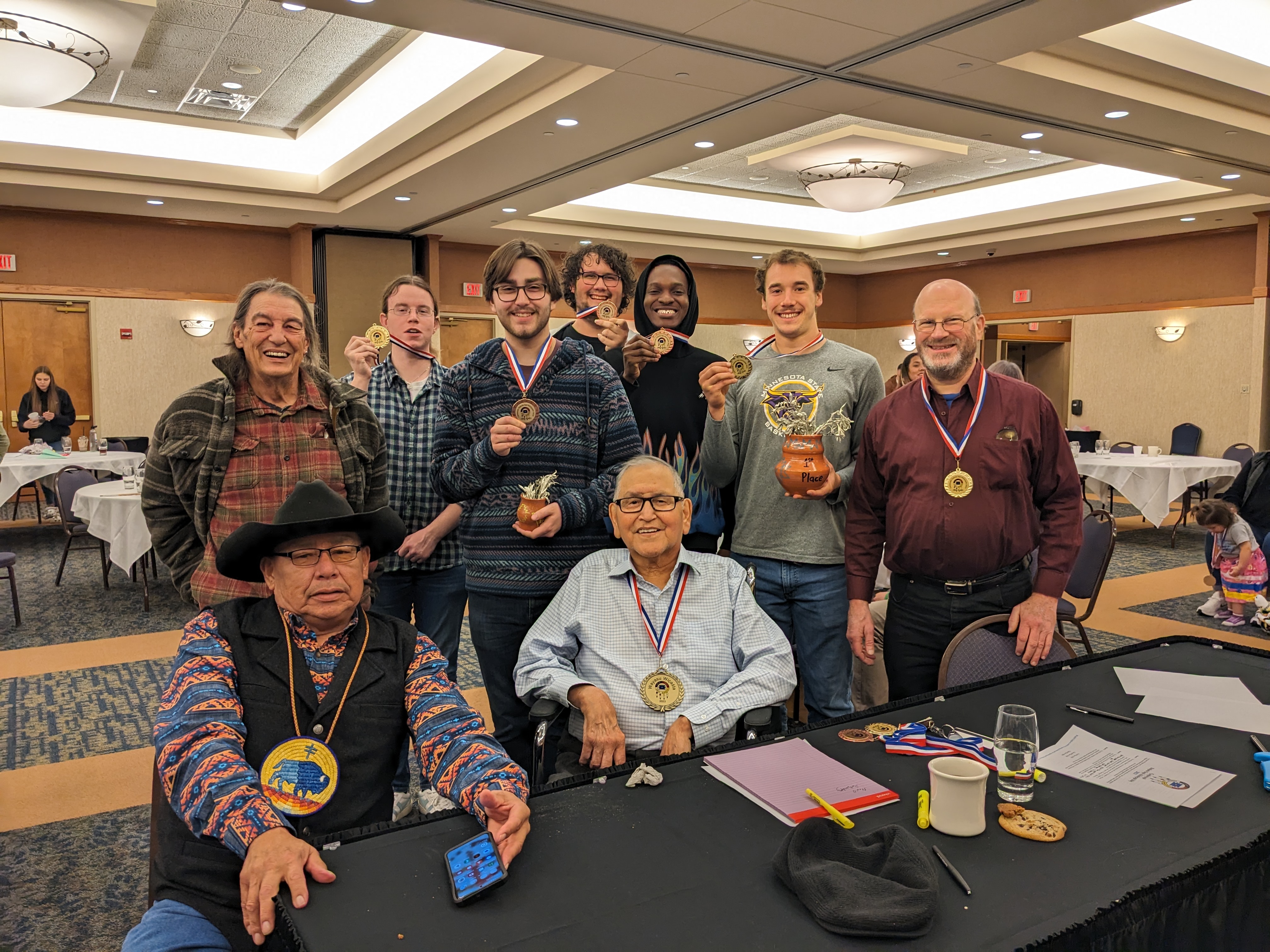 Students pictured: Myles Flack, Henry Bowring-McDonough, Adebowale Ogunleye, Joe Rodgers, Evan Birkland, Aiden Landgraff, and John Arnoldy.