Echo Food Shelf now on Downtown Express Route 7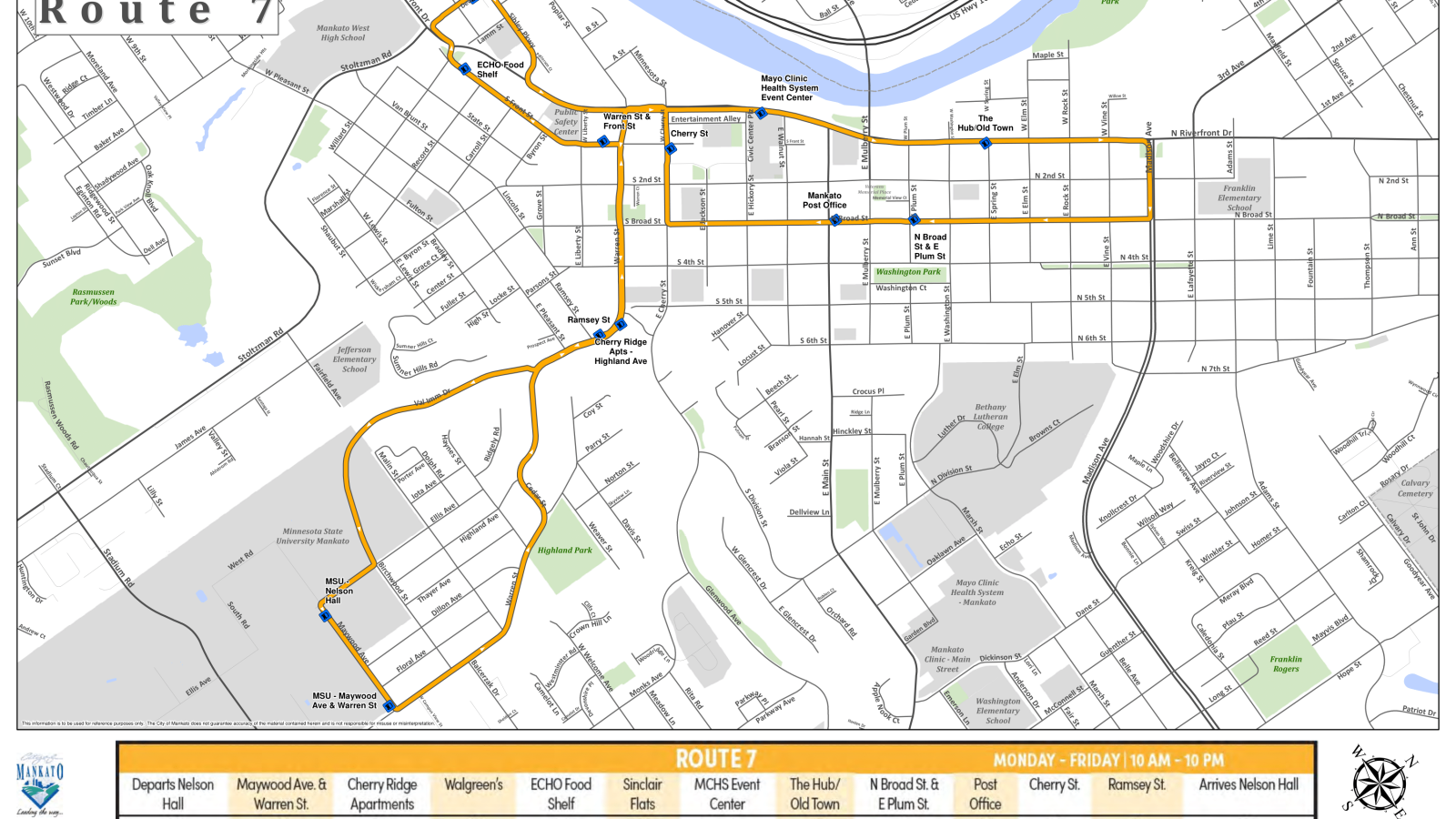 The Echo Food Shelf will now be on Downtown Express Route 7 starting Monday, November 20th. This route is much more convenient to students in need. Route 7 is totally financed by Mankato Area Transit and is not part of the student subsidized "U-Zone" bus routes up on the hill by campus.
Sociology professor, Dr. Carol Glasser, along with her students have been working on the food insecurity and transportation issues in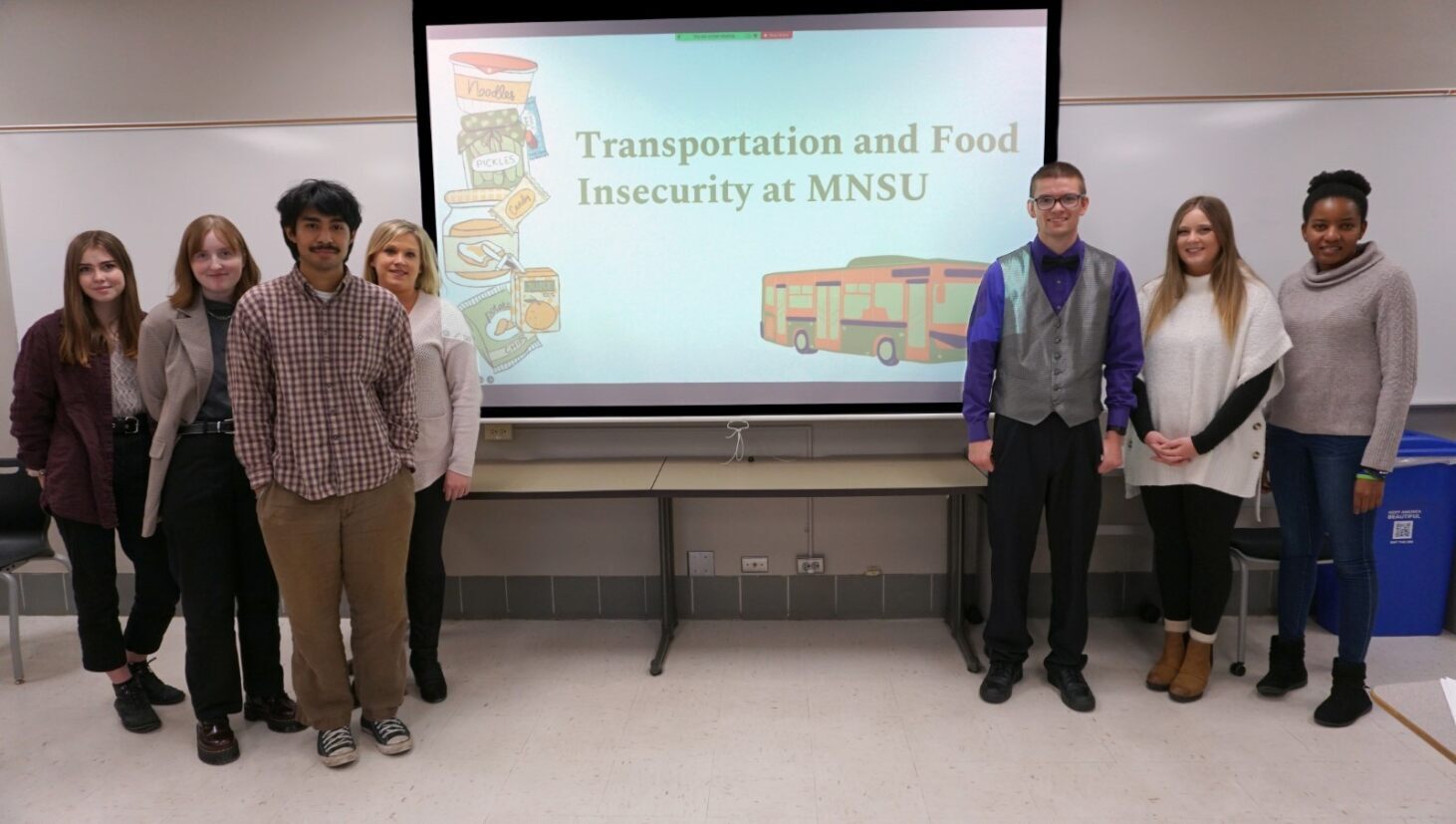 Mankato. Mitchel Pomije, especially, worked hard and spoke at the city's transportation summit and won the best student paper award from the Sociologists of Minnesota for some of this research. Dr. Glasser and Mitchel attended multiple focus group and listening session with the region 9 city planners and presented at a local transportation summit.
One of the recommendations from these studies was to extend a bus route to Echo Food Shelf and has been adopted by the city. This was due in large part not only to the research but to the persistent advocacy and education efforts the students engaged in.
"This is truly what sociology is: social justice through a combination of studying an issue, conducting research to understand the issue, and engaging in advocacy based on that knowledge!"
-Dr. Carol Glasser