Jonathan and Namidu announced as Spring 2023 Commencement Student Speakers.
Congratulations to our undergraduate Graphics Design student Jonathan Mor and graduate Geographic Information Sciences student Namidu Vishwanath De Silva. Both of our students will be serving as the student commencement speakers for the College of Humanities & Social Sciences on Friday, May 5, 2023.
Jonathan Mor, Bachelor of Fine Arts. Graphic Design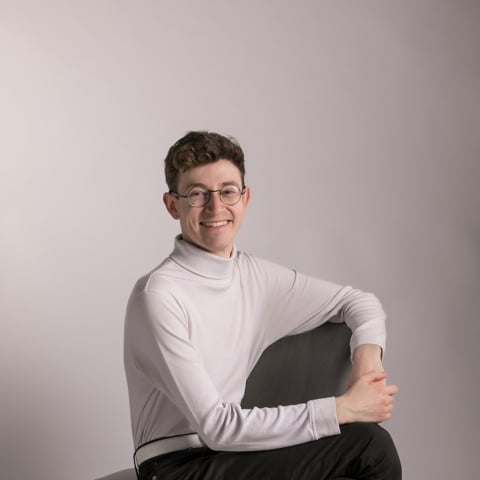 Jonathan Mor is a Graphic Design BFA (Bachelor of Fine Arts) student from Sioux Falls, South Dakota. In addition to design, Jonathan is an active printmaker and has been involved with numerous productions in the Department of Theatre and Dance.  Throughout his four years, Jonathan has served as a Community Advisor, Orientation Peer Assistant, and Orientation Student Coordinator. He is also this year's recipient of the Effie R. Conkling Art Scholarship and received an Undergraduate Research Grant for his work in Identity Art. After graduation, Jonathan will be pursuing a master's degree in leadership in Student Affairs from the University of St. Thomas. 
---
Namidu Vishwanath De Silva, Masters in Geographic Information Sciences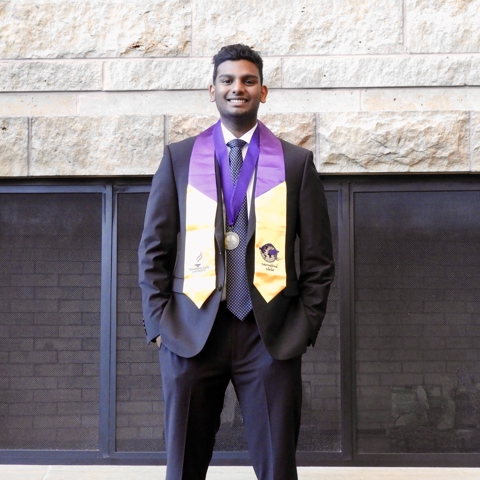 Namidu Vishwanath De Silva (Silva) is a graduate student at Minnesota State University, from Colombo, Sri Lanka. He received his bachelors in geology and geography from Minnesota State Mankato and continued with his masters in majoring in Geographic Information Sciences, conducting research into renewable power infrastructure and energy distribution networks using geospatial data analysis and methods. He is the winner of the 2022 Minnesota GIS/LIS consortium graduate-level research competition and the recipient of the 2022 student leader award from the College of Social and Behavioral Sciences Advisory Board. He is currently interning for an energy data analytics and solutions company, in Boulder, Colorado, where he will continue to work full-time after graduation, as a data specialist.