Research
Students & Faculty Collaborating in Research
Each of the faculty within the School Psychology Doctoral Program leads a research team that supports and furthers the research interests of faculty, graduate students, and undergraduate students.

Visit our program's research page to see what our faculty and research teams have been doing: School Psychology Research Projects.

Faculty-student collaboration
Research teams focus on both student and faculty research interests. Faculty collaborate with students to develop their research interests, pose research questions, design studies, and discuss other topics related to the execution of research. Graduate students participate in research beginning their first year in the program, attend research teams througout their time in the program. Research culminates in a dissertation project, which is generally a school-based research project.

Presentations at state and national conferences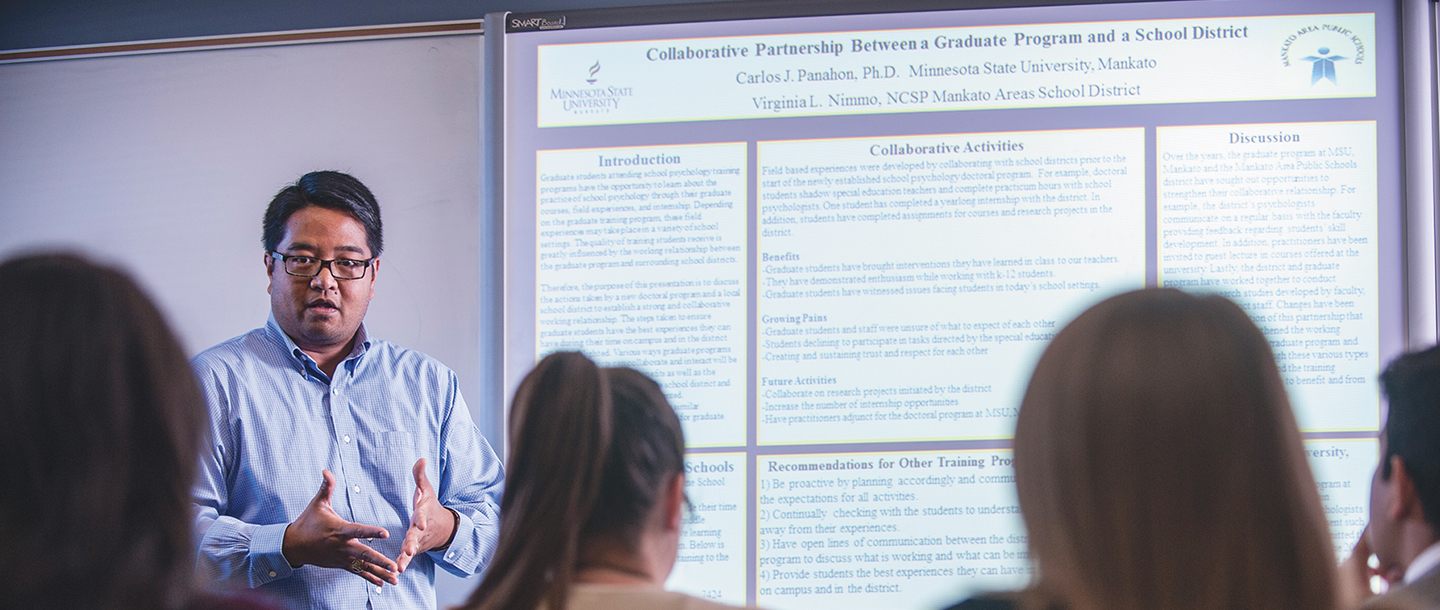 Faculty and students alike attend and present at state and national conferences within the discipline, most notably the annual conventions of the Minnesota School Psychologists Association (MSPA) and the National Association of School Psychologists (NASP). Students are encouraged to present alongside faculty as well as independently in a variety of formats, including posters and papers.

Graduate students mentoring undergraduates
Through faculty research teams, graduate students have the opportunity to manage research projects and mentor advanced undergraduate students with an interest in research. Graduate students mentor undergraduates in completing grant applications, understanding research design, collecting and analyzing data, and presenting at local and national undergraduate conferences.