Fall 2022 Criminal Justice Career and Internship Fair
Thursday, October 6, 2022
11:00 AM - 2:00 PM
CSU Ballroom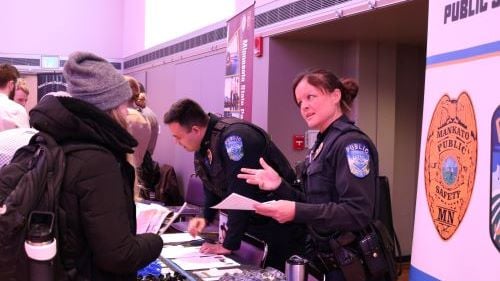 The Department of Criminal Justice is hosting a Criminal Justice Career and Internship Fair on Thursday, October 6, 2022 in the CSU Ballroom from 11 a.m. - 2 p.m. Learn about agencies, talk to professionals about full-time and part-time positions, and learn about internships that are available!
---
Break Out Sessions
Professionals will be joining panels durig the break out sessions to talk about specific topics. All break out sessions are in CSU 201.
Local Law Enforcement (11 a.m. - 11:30 a.m.)
Community Corrections (11:30 a.m. - 12 p.m.)
State/Federal Law Enforcement (12 p.m. - 12:30 p.m.)
Prisons (12:30 p.m. - 1 p.m.)
Private Sector (1 p.m. - 1:30 p.m.)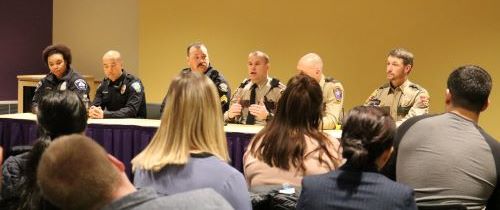 ---
Visit the Criminal Justice Career & Internship Fair page for complete details, including participating agencies and detailed breakout session information.