Theatre Arts Venues & Dance Studios
Our program offers an array opportunities exploring a wide range of dramatic literature and movement possibilities.
Ted Paul Theatre: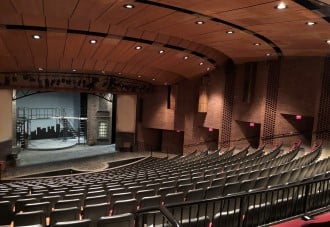 Our main stage productions occur in the Ted Paul Theatre, a 479-seat wheelchair accessible theatre. It features a proscenium stage with complete fly capabilities, hydraulic stage pit, computerized light board and well-equipped adjacent scene and costume shops.
---
Andreas Theatre: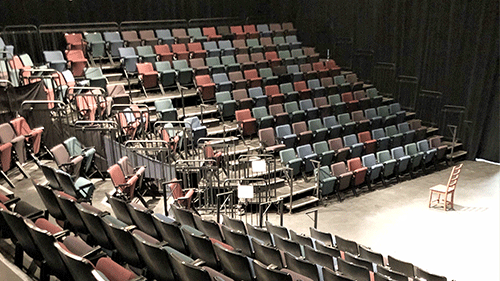 The Andreas Theatre is a black box theatre which includes 250-seats, 60x70 foot studio theatre, dance and movement studio, scenic and costume design studio, green room, dressing rooms and graduate assistant offices. The seating riser system allows for complete flexibility. Its configuration can changeover from one to another in a matter of one or two days.
---
Dance Studios: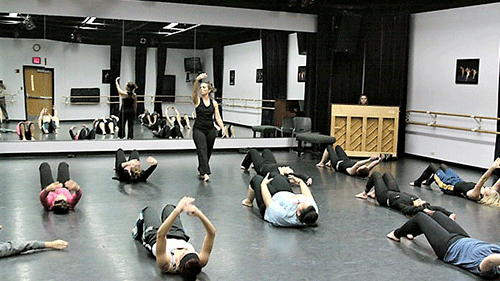 The Dance Studio in the lower level of the Andreas Theatre also serves as a rehearsal area or third performance space, seating up to 100 audience members. In addition, we have a hard-surface dance class and rehearsal space, a soft-surface classroom and rehearsal space with high ceilings and a few spaces with multi-surfaced floors for a variety of dance class and rehearsal uses.