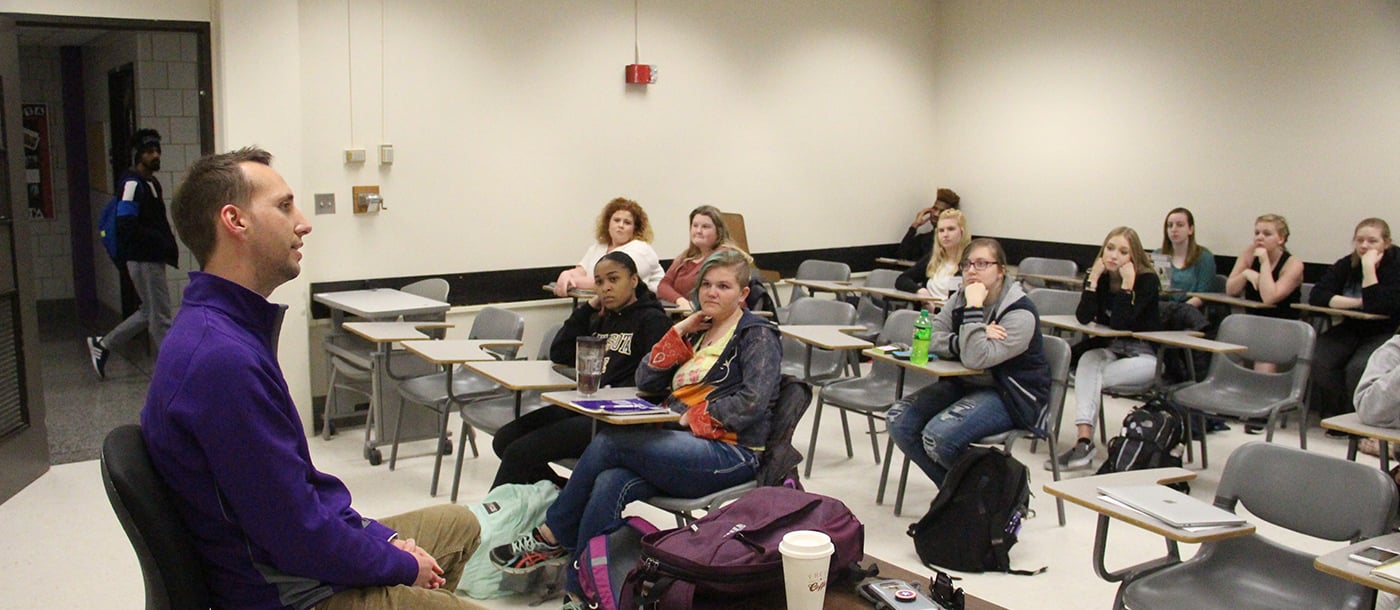 About the Department
The Gender & Women's Studies Department at Minnesota State University, Mankato contributes to feminist and social concerns through undergraduate and graduate degree programs and courses. We appeal to a wide variety of disciplines, professions, research interests, and ideological perspectives. Gender & Women's Studies prepares students for careers in human services, the media, community organizing, and education, among many possibilities.
Mission Statement
The Gender and Women's Studies Department at Minnesota State University, Mankato promotes teaching and research from intersectional and transnational feminist perspectives that support collective action and social justice. Our interdisciplinary faculty are committed to dismantling systems of oppression and working collaboratively toward social transformation. This department offers graduate and undergraduate students a unique opportunity to engage, as both scholars and activists, with local and global issues that shape their lives.
Curriculum and Research
Our curriculum draws from such areas as cultural studies, art, psychology, criminology, literature, social work, history, anthropology, sociology, education, counseling, health, international relations, and ethnic studies. Through fostering and actively encouraging original, self-directed research among our undergraduate and graduate scholars, the Gender & Women's Studies Department at Minnesota State Mankato enables students to work independently and collaboratively in their chosen career and vocational paths.
Background
As with many other colleges, Gender & Women's Studies at Minnesota State Mankato grew out of the feminist movements of the 1960s and 1970s. We offered our first courses at Minnesota State Mankato in 1970; graduate students originally received degrees through a Continuing Studies multidisciplinary program. The undergraduate minor was established in 1975, and the B.A. and B.S. in 1980. The M.S. in Gender & Women's Studies became available in 1986. Our master's program in Gender & Women's Studies is nationally and internationally known, attracting students not only from the Midwest region but also throughout the United States and abroad. Emphasizing social and behavioral sciences, the graduate program combines course work, internships, cross-disciplinary seminars, and individual and cooperative research projects. Many of our students are activists who wish to promote social change in a variety of settings, including academia, government, and grassroots organizations.
Carol Ortman Perkins Lectureship
The Department of Gender & Women's Studies launched the Perkins Lectureship campaign in 2003 to commemorate Dr. Perkins' retirement as Chair of the Department for over a decade. Dr. Perkins' commitment to and enthusiasm for Gender & Women's Studies helped make the department an exciting and dynamic place to study systems of oppression both locally and internationally. The aim of this lectureship is to invite a distinguished feminist scholar/activist to campus each year to visit Minnesota State Mankato and deliver an address to our community. We select lecturers based on their contributions to feminist scholarship and their ability to forge connections between theory and practice. The lectureship fulfills the mission of the Department of Gender & Women's Studies to promote feminist scholarship and activism and to encourage the exchange of ideas. Lecturers have included Gloria Steinem, Wilma Mankiller, Dorothy Allison, Jessica Valenti, Susan Faludi, Jewel Woods, Kathy Najimy, Laverne Cox, and Anita Sarkeesian.