Student Research
Undergraduate Student Research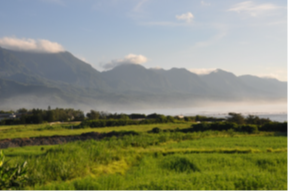 Rebecca Reinbold is a junior Earth Science major that recently completed an individual study research project with Dr. Marty Mitchell (Geography) and produced an extensive report titled The Physical Geography of Eastern Taiwan: Its Natural Setting
---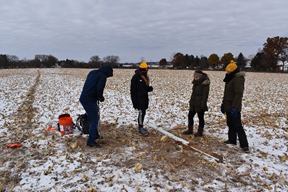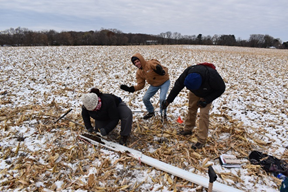 In Fall 2019, students from GEOG 315 – Geomorphology and GEOG 411/511 – Soils Geomorphology participated in a joint field trip to assist Geography graduate student Ricky Mataitis with research on the stratigraphy and morphology of sand stringers in the upper Midwest – data from this class research project has been included in professional presentations and Ricky's thesis. Way to go Geography students!
---
Graduate Student Research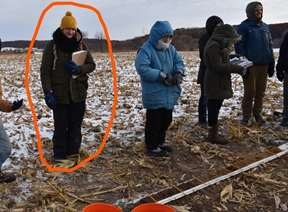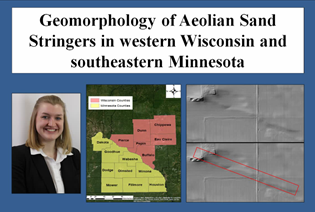 Geography graduate student Kenzie Shandonay presented results of a collaborative research project titled Geomorphology of Aeolian Sand Stringers in western Wisconsin and southeastern Minnesota at the Geological Society of America North-Central Virtual Meeting in May, 2020.
Listen to Kenzie's Presentation.
---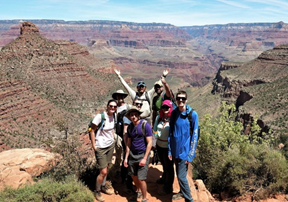 Geography graduate students Zach Hilgendorf, Jason Millet, and Melissa Kahout along with Geography professor Dr. Phil Larson published an article in the prestigious journal Geomorphology titled From basins to rivers: Understanding the revitalization and significance of top-down drainage integration mechanisms in drainage basin evolution. Data was collected during a field studies course to the desert southwest led by Dr. Larson.
---
Geography graduate student Raoul Blackman and professor Dr. Fei Yuan published an article in the renowned journal Remote Sensing titled Detecting Long-Term Urban Forest Cover Change and Impacts of Natural Disasters Using High-Resolution Aerial Images and LiDAR Data. This research was funded by a 2019–2020 James F. Goff Graduate Research Award and a 2019–2020 Dr. Mary Dooley Scholarship Award.