Department History
Gustav Petterson
At MNSU 1913-1957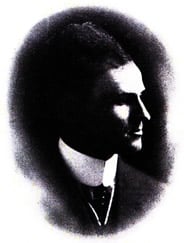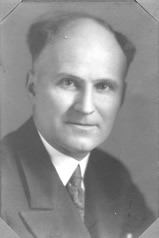 Gustav S. Petterson (1889-1965) grew up on a farm near Cliterall, Minnesota with Norwegian immigrant parents. Norwegian was the primary language in his home and community. He learned English only after starting school at the age of eight. G. S. earned a Bachelor of Arts in Sociology, Economics and Education in 1911 and a Master of Arts in Sociology in 1912 from the University of Minnesota. He was a member of Phi Beta Kappa, the prestigious academic honor society. He taught for a year at Dakota Wesleyan University in Mitchell, South Dakota before coming to the Mankato Normal School in 1913.

G.S. taught the first sociology class at the Mankato Normal School and became known as "Socie Pete." He also taught courses in Anthropology, Economics, Criminology, and Race and Ethnic Studies. Students enjoyed his sharp, yet sometimes subtle, sense of humor. He helped with many transitions over the years as the Mankato Normal School became the Mankato State Teachers College in 1921 offering two- and three-year degrees. The first four-year degrees were granted in 1939 and the first Master's degrees in 1954. Enrollment exceeded 3,000 by 1956 and the name was changed to Mankato State College in 1957, the same year that Socie Pete retired.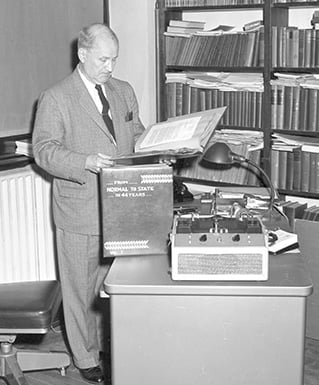 G. S. loved to teach, loved to read and had many interests both at the college and in the community. He served as Editor of the School Progress publication and helped to start the College Reporter, the student newspaper. He enjoyed chaperoning trips with the football and basketball teams. He coordinated graduation for years and his daughter recalls helping him deliver the rented gowns to students.

In 1938 G.S. started producing "The College Hour" radio program that he hosted once a week at KYSM, the first radio station in Mankato. The show discussed books and current events. He typed all of his own scripts making three or four carbon copies. The series ran through 1952 and included 1500 shows. In 2010, his daughter, Donna Carlson, donated many of his hand-typed scripts, photographs and other materials to the MSU Library Archives. Information about this collection is available here.

G.S. was active in the community serving as a frequent speaker for the Kiwanis and various business organizations. He was an active member of both the Presbyterian Church and the Unitarian Fellowship that he co-founded with colleagues and friends in 1953. Upon his retirement in 1957 he became museum curator for the Blue Earth County Historical Society. He particularly enjoyed developing and giving a special tour for children that included a visit to the Model A Ford in the garage. He worked at the historical museum until his death in 1965. His 5,000-book library was then largely donated to the libraries at the Mankato State College and the Unitarian Fellowship.
T.R. Schaffler
At MNSU 1949-1968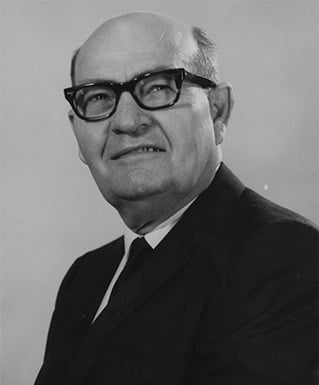 Theodore "T.R." Schaffler (1902-2000) was born in Hitchcock, Oklahoma Territory. He graduated magna cum laude with a Bachelor's degree from Oklahoma City University in 1926 with a major in English and a minor in Sociology. He completed his Master's Degree in Sociology with a minor in Economics in 1933 at Oklahoma University Norman. His EDD in Educational Philosophy & Sociology in 1942 was from Oklahoma University. His dissertation was titled "Education for a Democracy." He was a member of the Phi Beta Sigma fraternity.

T. R. worked as a school principle and superintendent before coming to Mankato in 1949. He and his wife traveled by train from Oklahoma to Owatonna, MN where they were picked up by Dr. Clarence Crawford, President of the Mankato State Teacher's College for T.R.'s interview. Dr. Crawford hired T. R. for the specific purpose of expanding the Sociology Department. T. R. was fond of recalling that people in Oklahoma predicted he would only last one year in Minnesota but he stayed for more than fifty years. He served as Department Chair for twenty years

T. R.'s favorite courses to teach were Criminology, Marriage and Family, Urban Sociology and Rural Sociology. His philosophy of teaching emphasized the importance of class participation as a vital part of education. Students could not get more than a B without good class participation. He was ahead of his time in appreciating diversity and advocating the importance of respecting everyone. He encouraged everyone to do their best.

T. R. was particularly noted for his scholarship in the area of socialization. He authored "The Process of Socialization" in the Phi Delta Kappan (1953) and "A Formula for the Process of Socialization" in the Journal of Educational Sociology (1953). His 1958 manuscript, "Community Integration of the Lebanese in Mankato, Minnesota" is available in the Southern Minnesota Historical Center Archives at the MSU Memorial Library.

T. R. coached Women's basketball in Oklahoma and enjoyed attending MSU sporting events including basketball, wrestling and football throughout his years in Mankato. He attended every home basketball game he could and preferred the seats next to the basket. He was an active member of the Kiwanis for fifty years and became Vice President for the North Central Kiwanis Organization. After retirement he and his wife traveled world and he taught sociology for the World Campus Afloat program. At home he enjoyed reading and gardening until his death at age 98 in 2000.
Wendell Wessman
At MNSU 1964-1986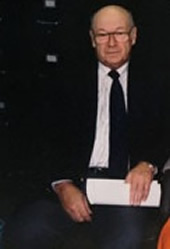 Wendell Wessman (1921-2004) was born in Meeker County, Minnesota. He attended local, rural, elementary and high schools, the University of Minnesota, Trinity Seminary, and South Dakota State University, earning B.S., B.D., M.S., and Ph.D. degrees. He served various Presbyterian pastorates in Minnesota and became Superintendent of the Christian Children's Home in Holdrege, Nebraska. He demitted the ministry to begin his academic career in 1964.

Colleagues remember Wendell as a dedicated, student-centered teacher who spent much time helping students. He was admired for being a good advisor and skilled at mentoring graduate students with their theses. The department faculty appreciated his willingness to teach any course that was needed ranging from urban sociology to public opinion to criminology. He was easy to work with and team-taught both Introductory Sociology and Community Structure and Organization.

Wendell also served as department chair. He is remembered for being devoted to both the students and the department and especially supportive of new faculty. He was a dedicated theorist and writer, endlessly curious, and a good and compassionate man. He enjoyed snowshoeing in the winter. He played softball and is still remembered for hitting the ball amazingly far. He devoted his retirement years to hobbies and volunteer work.
Boyd Duncan
At MNSU 1965-1985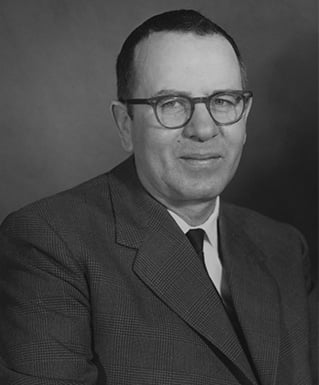 Boyd Duncan (1919-1986) grew up in Cottonwood County, Minnesota on a farm near Jeffers. During World War II he served as a glider air pilot. After the war he re-enlisted in the military and trained as a weather forecaster. He worked in that capacity at the Rapid City Air Base in South Dakota for a few years. He later worked in Intelligence and was stationed in both Japan and England.

After retiring from the military as a Master Sergeant, Boyd earned a Bachelor's Degree from Mankato State College (MSC). He then completed a Master's Degree at the University of Iowa. He returned to MSC to teach in 1965.

Boyd pioneered teaching a course on Human Sexuality at MSC in 1970. His course was one of the first in the country and at a time when having such a course was controversial. To learn how to best teach the course, Boyd received a grant and attended a five-day workshop by Masters and Johnson, the research team famous for making the study of sexuality academically and socially acceptable. Boyd was adamant that students should have access to good, accurate information about sexuality through an academic course. He and his wife, Helen, also a faculty member, team-taught the course for years. They felt that having a husband-wife team teach the course made it more comfortable for all students.

Colleagues remember Boyd as a kind and soft-spoken man. They also enjoyed his gentle sense of humor. He often used humorous stories to illustrate a point in the classroom and in conversations.
Helen Duncan Purscell
At MNSU 1965- 1993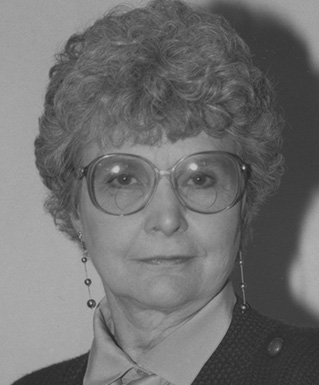 Helen Duncan Purcell grew up on a farm south of Jeffers, Minnesota in Cottonwood County. As a child she attended a country school in which one teacher was responsible for 33 children in all eight grades. During World War II she attended Mankato State Teachers College (MSTC) and initially acquired a Permit to Teach which required one year and two summers of course work. A second year of coursework gave her a two-year degree.

One of Helen's significant memories as a student and living in the residence hall was becoming aware of discrimination against minorities. Marian Anderson, an African-American singer, came to Mankato to perform but had to stay at the women's residence hall because she was not allowed to stay at the hotel.

Helen taught in country schools in Minnesota including near Redwood Falls in 1944 and near Mountain Lake in 1945. She had 17-18 students in all 8 grades. Helen gave up teaching to marry Boyd Duncan and follow him with his Air Force career. They especially enjoyed living in England and Japan where Helen developed an interest in diverse cultures, educational systems and sociology.

Helen and Boyd returned to Mankato after his retirement from the military. They both completed four-year degrees at Mankato State College (MSC) and Master's Degrees at the University of Iowa. Helen and Boyd started teaching at MSC in 1965. Helen was the first woman in the department to receive tenure.

Although Social Psychology was her area of specialization, Helen taught a variety of additional courses including Introduction to Sociology, Sociology of Medicine, Minority Cultures, Sociology of the Future, and Human Sexuality. She reflected on the impact of the Human Sexuality course that she and Boyd team taught at a time (the 1970's) when sexuality was not discussed in society. Students were curious and wanted to learn. Helen commented, "One of the remarks, I used to hear is 'Somebody should have told me all this when I was fourteen years old.' or 'Somebody should have told me this when I was eight...'" She said that students "were so grateful that somebody was, finally, telling it like it is."

Helen indicated that one of her greatest rewards throughout her career was "to see people learn, look at new ideas and get interested by it." She felt that the purpose of teaching was not to give students final answers but to teach them to think critically to evaluate the information and make their own decisions.

Her advice is: "Be as real as you can. … If we don't like something we should be able to say so and we can do so in a way that is not offensive… But you ought to speak up and tell it the way you see it. They don't have to agree with you. But if you don't do that, there can't be any learning at all. If everybody's telling each other lies there's no reality. We need to look for the facts. And that's the scientific method."
Roy Demaree
At MNSU 1967-2004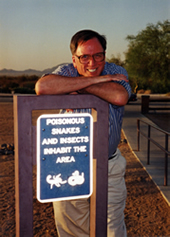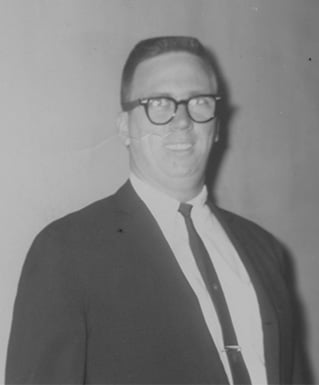 I taught in the Sociology Department from 1967 to 2004. I had never heard of MSU until the spring of 1967, when I applied for a summer position there. There were no summer slots available, but I was offered a one-year contract to fill-in for a faculty member on leave. He never returned and my "one-year" appointment turned into an amazing 37 year run. I wouldn't trade it all for anything.

I was born and raised in Memphis (and yes, I met Elvis several times, mostly at the local Harley shop---he was a very approachable guy and not at all impressed with himself). I triple-majored in sociology, anthropology, and psychology at the University of Memphis, where I also did archeological fieldwork for two summers at a pre-Columbian site. I was never quite able to divorce myself from anthropology and psychology, and each would ultimately color my teaching, sometimes to the considerable consternation of my colleagues!

I received a Master's in Sociology from Arizona State University at a time when operant conditioning permeated the College of Social Sciences. There, I abandoned Neo-Freudianism and happily became a Skinnerian. The behaviorist perspective subsequently served as a stimulus (pun intended) for me to create a course entitled "Modifying Behavior in Social Settings," which I taught for many years. Since the majority of behavior occurs in "social settings," I think it is time for me to confess that it was pretty much a thinly disguised heads-up course in Behavior Modification. But while some of my colleagues groused endlessly about the course, it nevertheless prospered, ultimately drawing Social Work and Corrections students with an interest in altering behavior and a smattering of Sociology Majors willing to risk the potential wrath of some of the Department's "true" sociologists! Ultimately, I taught 4 or 5 sections of it a year. The course was terminated (with "extreme prejudice"?) shortly after I retired.

After a stint as a NIMH Graduate Fellow in Social Psychology at the University of North Carolina, Chapel Hill, I completed my Ph.D. in Sociology at the University of Minnesota. My area of concentration there also was Social Psychology.

I created "The Family Across Cultures," which I taught from a purely anthropological perspective. I'd argue that anthropology does a superior job of treating cross-cultural analyses, as opposed to a purely sociological perspective. In the late sixties, Boyd Duncan and I developed MSU's first course in human sexuality. Under Prof. Duncan's excellent tutelage, it became a wildly poplar elective.

I also taught "Family Life Dynamics" and "Courtship and Marriage." The latter was my first experience in teaching large classes. The most frightening memory of my first year at MSU was teaching multiple sections of this class. I taught it in the auditorium at "Old Main," with a few TAs, a microphone and an overhead projector. 200 to 300 students were usual; one section had 347!

My hiring at MSU occurred completely over the phone and was based on my responses to two questions: "Are you married," and "Who are your references?" I said that I was married, and was told that meant I would be teaching family courses! As I began my list of references, I was told that the first name on my list was enough, since the Chair knew him when they both were Fulbright Fellows. A quick phone call to my single reference and that was it: I was hired on the spot. The "good old boy" network was in full bloom then! Another example involved the recruitment of a faculty member's wife into the Department. Before she could be approached, the husband's approval had to be sought and gained! At least our Department allowed for the possibility of married couples teaching together; not all did. But, "the times, they were a-changing," and shortly thereafter, Civil Rights, Women's Rights, Gay Rights, and the Peace Movement would drastically alter the mind-set of most Americans and universities.

During the late Sixties and early Seventies, the Department often added three or four new faculty members a year. Some of these were memorable characters. One hung a kayak over his tiny cubicle, which greatly increased the sense of claustrophobia for his office mates. Another, known for the sheer number of movies that he showed his classes, became "A-V Davy." An older faculty member became "the timekeeper" for his penchant for keeping track of his new colleagues' office hour attendance. Another new hire was caught shoplifting a ham from a local grocery store (faculty pay then was bad, but not really that bad). Then there was the graduate student who abruptly announced to her advisor one day that she would rather "do" sociology" than study it, and intended to become a high-level prostitute. She did exactly that, made a small fortune, and left "the profession" after about a dozen years, all the while keeping regular contact with her former (female, for the curious) graduate advisor! These were heady times and a wildly exciting time to be teaching college.

Due to space constraints, I'll end my memory trip with the Seventies. But I'm certain that future faculty will have many other interesting stories to relate upon retirement. I can't think of a better career; it was a blast. To younger and yet-to-be faculty members, I'll make a plea for your acceptance and tolerance for different styles, perspectives, and methodologies. Remember that there are many ways to slice a pie, and yours is not the only knife in the kitchen.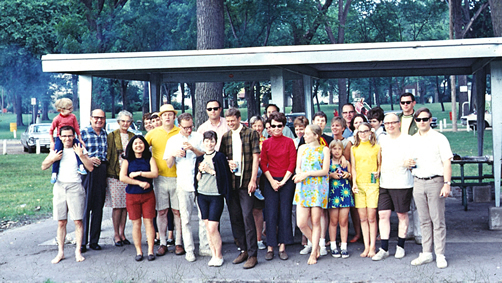 1968 Department Picnic – Do you recognize T.R, Wendell, Dave, Helen and Boyd ?
Dave Janovy
At MNSU 1968-1998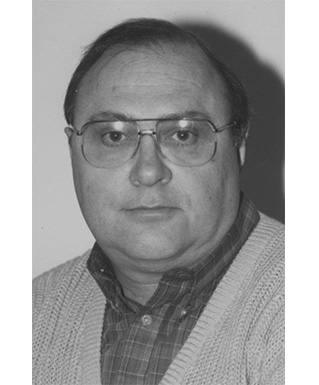 Dave Janovy grew up in Nebraska. He earned his undergraduate degree in Social Studies at Wayne State College in Nebraska. He then served as an officer in the Marine Corps for four years in North Carolina and Virginia. After his military tour he earned his Master's and Ph. D. at the University of Nebraska, Lincoln (UNL). While there, he worked as a Research Assistant and received a National Science Foundation Fellowship.

Dave taught at Illinois State University for four years after graduate school. A phone call from a college friend teaching at Mankato State College (MSC) prompted his application to chair the Sociology Department here. Dave and his wife had not previously considered moving but were pleasantly impressed with both Mankato and the campus.

Dave served as Chair for eleven years during a time of significant growth in the department while Mankato State grew to over 14,000 students. In 1968 MSC offered a BA or BS in Sociology but not in Social Work, Corrections or Anthropology. In fact, while the Department had one Social Worker and one or two sociologists specializing in Corrections, there were no Anthropologists. Over the next eleven years the department added three Anthropologists as well as additional faculty in Sociology, Social Work and Corrections. Faculty worked very hard to develop an accredited Social Work program as well as Bachelor's degrees in Corrections and Anthropology and three Master's degrees. (The Department was later split so that Social Work and Anthropology formed separate departments in the 1980's.)

Dave saw his job as Chair as that of a facilitator helping faculty do what they wanted to do for students. He and the faculty created frameworks and programs and pushed the paperwork through the system for the necessary approvals. It wasn't always easy but they made it happen.

Dave founded the Gerontology Program in the 1970's after attending training at the University of Southern California Summer Institute. He developed both a master's program and a certificate program in Gerontology. He also helped to develop the Nursing Home Administration course that is required for Nursing Home Administrator licensure. He served as the Director of Gerontology until his retirement. He also supervised all of the internships in the department having as many as 25 interns in a quarter.

Faculty faced a particular dilemma during the Vietnam War era. A low Grade Point Average (GPA) could result in a student being drafted and sent to Vietnam. Faculty did not want to be responsible for students getting drafted. It was hard, however, to maintain academic integrity while declining to give low grades to vulnerable students. To counteract this dilemma the MSC faculty suspended the use of the "F" grade and substituted a "No Credit" grade that did not impact the GPA.

Dave considers one of his career highlights to have been invited to give the Commencement Address when he retired in 1998 after thirty years at MSU. Dave continues to be active in Gerontology after his retirement including serving as President of the Minnesota Gerontology Society. He also was appointed to the State Board on Aging first by Governor Jesse Ventura and then by Governor Tim Pawlenty.

Dave suggests that faculty continue to ask "What is most useful for students to know?" as they develop and revise curricula and programs. He used to have a sign on his door that said, "No problems accepted without solutions." He advises students to realize that their success is very largely dependent on what they know and what they can do with it. It's not just in their subject matter field but to be adaptable to any field. Students need to know how to write, how to speak, how to reason, how to think critically. That is where sociology really comes into the mixture. Student need to be able to look at and evaluate the evidence so they don't buy into all of the nonsense out there.
Jane Vanderwiltl
At MNSU 1968-2000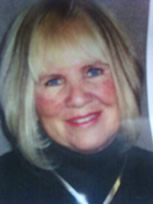 I grew up in Iowa – many places in Iowa! I was born in Des Moines, and subsequently lived in Waterloo, Cherokee, Des Moines again – but I consider my "hometown" to be Davenport IA, where I graduated from high school.

I attended Iowa State University as an engineering major, ultimately graduating with a B.S. and M.S. in Sociology. (at that time, women were not allowed to wear slacks on campus in certain buildings – and it got mighty cold during the winter!). My graduate assistantship office was located in a metal quonset hut (one of many hastily constructed "temporary" post World War II university buildings built to handle the influx of students after the war was over). My husband and I both were hired at Mankato State University (he as Dean of Students) starting in August 1968. (At that time there were many universities that would not allow both husband and wife to be employed at the same university – Mankato State did not have such a limitation. However, all new employees had to sign a "loyalty oath"). The campus was divided into the lower and upper campuses – with bus transportation between the two. Probably the most memorable and turbulent time occurred during the Viet Nam war – one spring quarter classes were quickly ended early for the term in order to minimize the possibility of violent demonstrations on campus. There was no McDonalds restaurant in Mankato when we moved there – the city ended short of the Madison East Mall but there was a Shakey's Pizza located approximately where the Mexican Village is today (and that was pretty much in the country then).

While still teaching, I started law school in 1993 and retired from teaching in May 2000 to accept a new position with Northwest Airlines. I was a Passenger Service Manager for various locations including Hawaii, Jamaica, Puerto Rico and Costa Rica. I retired for the 2nd time in 2007 from Delta Airlines.

My husband and I currently reside in Eden Prairie and have 5 children and 5 grandchildren.

(For some reason, I saved all the department meeting minutes starting in 1968 --- evolution of technology is displayed in our minutes as we didn't have computers or printers or even copy machines…..we typed the minutes on "ditto" paper and ran them off on a mimeograph machine! It was quite normal to have purple ink on your hands, face, and clothes if you weren't careful…I didn't realize I was saving a bit of history as the years went by and when I retired I gave them all to Karen. I can only imagine how entertaining they are today!)
Denny Braun
At MNSU 1968-2002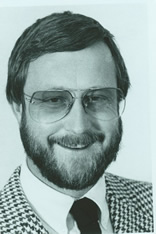 Denny Braun, author of The Rich Get Richer: The Rise of Income Inequality in the U. S. and the World (199t, grew up in Rochester, Minnesota and earned an AA degree at the Community College there. He completed his Bachelor's (1965) and Master's Degrees (1967) in Sociology at the University of Minnesota. A job as a Demographer Statistician for the US Census Department took him to Washington DC for a year before beginning his 33-year career at MSU in 1968.

While he enjoyed his time at the Census Bureau, frustration with the bureaucratic slowness and the absence of academic freedom prompted his decision to pursue an academic career. He also realized that he preferred the "safer, saner, more democratic" Midwest. After two years at MSU, he returned to Washington DC to earn a Ph.D. from American University. He completed his course work in fifteen months and wrote his dissertation while teaching at MSU.

Denny especially remembers the anti-Vietnam War protests in 1968 and 1969. When the students occupied the administration building on campus, President James Nickerson wisely did not involve the police but negotiated with the students. Another protest blocked the downtown bridge between Mankato and North Mankato. The Highway Patrol used tear gas and a Sociology Graduate Student was left black and blue after being hit with a tear gas canister in the chest.

Denny recalls, "I found out very early how much I loved teaching. I could see a real influence in terms of enlightening people … (with) more positive values (and) compassion with a sense of social economic justice. … Sociology had a renaissance because students were angry. They questioned everything, but felt that sociology had a lot of the answers. The catch word at the time was relevancy. We were relevant. Sociology classes were packed. We felt that we were making a big difference. And I think we were."

Denny encourages today's students to get involved with social justice: "There's all kinds of projects …. anti-poverty organizations, hunger issues, homelessness. … I approve of Occupy Wall Street. People are camping out on city hall … and saying 'there's injustice going on here. We need change that.' … At least, we should have students doing research. They could interview the protestors and ask 'What's going on? What do you see is happening and what are your aspirations?' It's a good research and learning opportunity as well. … Any attempt to make things better in society would help."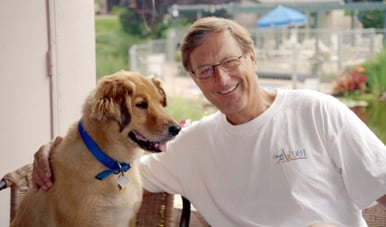 Lawrence Menezes
At MNSU 1969- 2000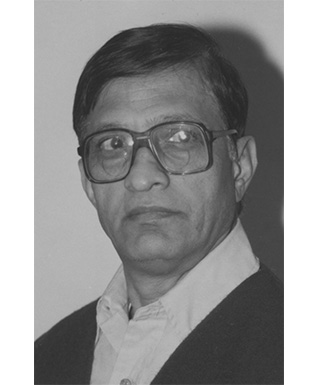 Lawrence Menezes grew up in Mangalore, India and earned his Bachelor's Degree in India. He studied philosophy and languages and speaks Hindi, Bengali, Sanskrit, Latin and Greek as well as English. He came to the United States and attended Fordham University in New York 1958-1963 completing a MA and achieving ABD status in Sociology. He taught at Northern Michigan University in Marquette for several years before coming to Mankato in 1969.

Larry's primary focus at Mankato was teaching and his favorite memories are working with students. He particularly enjoyed teaching courses in Sociological Theory, Marriage and the Family, and Social Problems in which he focused on poverty issues. He liked to share ideas with students both in and out of class. He hopes he made his students think.

Larry reported that the department grew and expanded tremendously as the faculty developed more programs to meet the needs of the community and society. Student and university involvement in community social concerns also became more important.

His advice for students is to use knowledge not only to improve your own life, but also to better your fellow beings and your community. Larry emphasized the importance of being open-minded and accepting of each other, particularly in the areas politics and marriage. Before taking offense at something, we should ask for clarification. The other person might have a different meaning that what we assume. Discover what it means. Listening, taking no offense, speaking, giving no offense. That is what it means.
When the occasion to take offense arises before you do take offense ask for clarification. Make sure your impression is correct. Or that maybe the person talking to you might have different meaning altogether to what he said, to be understood. Discover what it means. Listening, taking no offense, speaking, getting no offense. That's what it means. When the occasion for offense happens, ask what is happening, listen to other side, and take action to see what happened before being offended.
Joe Davis
At MNSU 1983-2009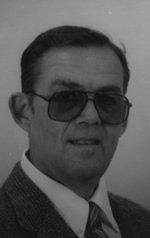 Joe Davis grew up in Jackson, Tennessee and earned his Bachelor's Degree in 1958 at Union University before joining the U. S. army. His experience as a chaplain's assistant in the army prompted him to pursue a career in human services and social work. He became a Juvenile Probation Officer for the state of Tennessee in 1962 in an agency that was very treatment oriented and encouraged his interests in this direction.

Joe completed a Master's in Social Work from the University of Missouri-Columbia in 1966. He worked in the child psychology program at The University of Missouri Medical School teaching hospital. They used the taped interviews with families in the clinic to teach the medical and graduate students the importance of understanding the family dynamics that could hinder treatment. He also worked at the Missouri Division of Youth Services 1968-1972 and as administrative consultant and vice president for Positive Peer Culture Inc. in Shenandoah, Virginia 1973-1975.

Joe finished his Ph. D. at the University of Missouri-Columbia in 1978 and started teaching at Columbia College where he earned tenure and was promoted to Associate Professor. It was a small college where he became the head of both Social Work and Criminal Justice and was handling the whole program single-handedly. He searched catalogs in the library to look for larger universities offering Master's degrees and Corrections majors. Academic programs specific in Corrections were rare (still are) but he found Mankato State University. He applied for a position here and the interview confirmed that it was a good match. His field experience combined with his academic credentials was particularly important.

Joe came to MSU in 1983 and focused on teaching Corrections courses, particularly Correctional Counseling, a skills-development course during which students' counseling skills were videotaped twice and reviewed by the class. He reports that some students were initially resistant to this skills-demonstration approach. His experience in teaching medical students in Missouri, however, had convinced him of the value of such videos. Students learned to evaluate their work and development. It becomes a worthwhile, life-long process.

Joe also supervised the 10-credit, 400-hour Field Practice (Internships) and co-current Capstone Seminar required of all Corrections majors. He is especially pleased to follow the careers of his students, some of whom eventually become the directors of the agencies at which they had interned under his supervision. He enjoyed the experience of former students hiring current students and realizing that some agencies benefitted from three or four generations of his students.

Joe's favorite memories include meeting with former students who update him on their lives, careers and accomplishments. They often thank him for teaching them the valuable skills and knowledge important in their careers. He observes that these students enjoyed a broad outlook, were open to developmental experiences and appreciated the reasons for what they were doing in college. They understood that it was more than just obtaining credit for a course.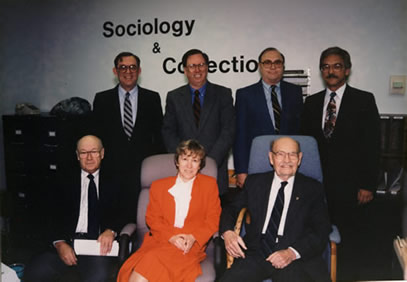 Department Chairs in 1993:
Back row: Joe Davis, Roy DeMaree, Dave Janovy, Leland "Mac" McCormick.
Front row: Wendell Wessman, Barbara Keating, T. R. Schaffler.
Leland McCormick
At MNSU 1973-2006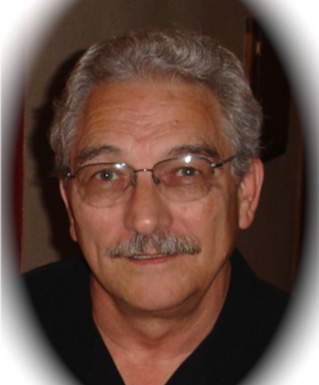 I was born and raised in Dallas, Texas, leaving there in 1959 to join the Navy where I worked with early computers that took up entire rooms and required hours of wiring and rewiring "motherboards," which, in those primitive days, were large and cumbersome things made of ceramics. I was stationed in Norfolk, VA, where I was witness to the early days of lunch-counter sit-ins and saw several instances of police brutality against civil rights demonstrators. One of my friends was a black man from Chicago. We spent time together on base, but were forbidden to be seen together in town because it could easily have caused a scene which the Navy wanted to avoid.

I left the Navy in 1963 and spent the next seven years in Albuquerque, New Mexico working for a private company under contract to the Atomic Energy Commission to make nuclear bombs. I quit that job in 1968 when the factory was leased to General Electric to make jet engines for fighter-bombers for the Viet Nam war. We needed them more than we needed more atom bombs. Have you ever seen an acre of atom bombs? At that point, I went to college full-time, completing my BA in Sociology in two and a half years, graduating magna cum laude in 1970 from the University of Albuquerque, a Catholic liberal arts college located on the west bank of the Rio Grande River with a magnificent view of the Sandia Mountains to the East. I also worked part time at a juvenile detention home. I was involved in a number of demonstrations in 1968-70 pertaining to racial discrimination and free speech. As part of the requirements for my social problems class, I worked with the local organization for the Poor People's March on Washington which took place in the spring of 1968.

Upon graduation, I received a fellowship from the National Institute of Mental Health to attend the University of Minnesota in Minneapolis for graduate work in the study of deviance, doing research on the rise and spread of the early Charismatic Movement, which was very controversial at the time. I also did research on a halfway house for adult Indian males for the Governor's Crime Commission. I earned an MA in 1972 and ABD in 1973. I was hired at what was then Mankato State College in September of that year to develop the nascent Corrections Program. At that time the department included anthropology and social work as well as sociology and corrections, which consisted of two faculty. For the next seven years, I developed and coordinated the corrections program, spending 1975-76 in the Twin Cities developing the off-campus graduate program. I taught courses at the Lino Lakes Correctional Facility and other places around the Twin Cities area and developed the courses in Correctional Theory, Correctional Research, and Law and Justice in Society.

In 1980, I left the corrections program and joined the sociology program where I taught large sections of introductory sociology. In addition, I taught courses in the sociology of religion, social change, and social organization. I also offered courses in the Sociology of Science and Sociology of Humor (not funny). I served as Chair from 1983-1989, during which time I spearheaded the development of separate departments for both Anthropology and Social Work.

In my early days at Mankato State, there was a tradition of faculty cooking midnight breakfast for students the night before finals week started. Faculty would cook and serve any students who showed up at the dorm dining hall from midnight to four AM or thereabout. My first year happened to be during the popularity of streaking. I was carrying a large tray of eggs to serve a table of students when suddenly three guys with ski masks streaked the dining hall. Several other incidences of streaking occurred that year around campus.

One of my fondest memories during those early years was being voted by corrections students as the most deviant professor at Mankato State (for which I was given a totally politically incorrect award). A few years later, I received an Outstanding Faculty Award, which was an actual award also voted by students. I loved teaching the large introductory classes of 100-200 students where I tried to impart sociological concepts through story telling. I always thought that sociologists should do more to translate their ideas into language more accessible to the general public.

In all, I spent 33 years teaching corrections and sociology at Minnesota State University, Mankato, retiring in 2006.I still reside in Mankato, but keep dreaming of returning to warmer climes. In the meantime, I enjoy writing controversial letters to the local paper, maintaining a couple of websites, and hanging with my Pomeranian, Oso.
Steve Buechler
At MNSU 1986-2017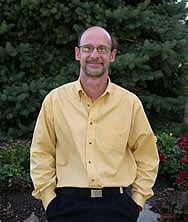 I received my B. A. degree in sociology and philosophy from the University of Wisconsin-Milwaukee in 1973, financed by a lucrative if otherwise undistinguished career as a rock and roll drummer from 1969 to 1973. I had no idea what to do next, so I entered the master's program in sociology at UW-M, was granted a teaching assistantship, and earned an M. A. degree in 1975. I had no idea what to do next, so I taught part-time for a year at UW-Whitewater.

By then, I had a vague idea what to do next, so I entered the Ph. D. program at the State University of New York at Stony Brook in 1976, was granted a teaching assistantship, and studied under Lew Coser among others. I returned to UW-Milwaukee to teach while completing my dissertation on the woman suffrage movement from 1979 to 1982. I then taught for four years at UW-Platteville before receiving and accepting a tenure-track offer from Mankato State University in 1986.

I thus arrived at MSU as a "new" faculty member, but one with thirteen years of teaching experience as a TA, lecturer, or instructor. My first book (a revision of my dissertation) also came out in 1986, so I had already begun a career that balanced teaching alongside research, scholarship, and publishing.

This balance had been achieved by adhering to a strict schedule of 2-3 "teaching days" alternating with 2-3 "writing days" each week. On MSU's then-quarter system, however, faculty taught 4 credit courses that met four days a week with Fridays reserved for much-dreaded committee, department, college and university meetings. When I asked how people found time to do research and scholarship, I was met with blank stares or mumbled explanations about how teaching was paramount and research was not really expected or rewarded.

To my mind, this teaching schedule more closely approximated high school than any university I had experienced. But it was also a very different academic culture. Like all cultures, it had its own history, traditions and norms. But what was "normal" for long-time department members was "culture shock" for me.

In my early years, there was some friction between my preferred work schedule and this academic culture. Conflicts (some substantive, most petty) persisted around these issues until the culture gradually began to change with semester conversion, senior faculty retirements, and a new generation of junior faculty. Since then, virtually all faculty have adopted the two- or three-day a week teaching schedule that I sought when I first came to MSU, and the scholarly productivity of the department has markedly improved.

My teaching duties initially included introductory sociology, social problems, sex and gender, contemporary theory and a graduate seminar in social organization. In the mid-1990s, I proposed and taught unique courses on the sociology of capitalism and a graduate seminar on thesis-writing, as well as reviving the department's offering on social movements. I also designed and taught our graduate seminar in sociological theory, accompanied by a proseminar for new graduate students. Finally, I began teaching the department's course on social stratification when Denny Braun retired.

My favorite course involved a collaboration with my colleague Tom Schmid. In 1986, he had designed and taught an experiential course involving a week-long summer trip to the Boundary Waters Canoe Areas Wilderness. He invited me to accompany the class on its second offering in 1987, and for the next decade we co-taught the course which blended wilderness challenges and adventures with sociological reflection and analysis. The course gained national attention when it was written up in the ASA newsletter, Footnotes.

For most of my career, I also served as the department's Graduate Coordinator. In this capacity, I could recruit promising applicants to our program, recommend graduate assistantships for the most outstanding candidates, and oversee the progress of many successful master's candidates as they completed their program.

In the mid-1990s, MSU had a tremendous resident scholar series called "Worlds of Thought." Among the many luminaries who came to our campus, I recruited the radical historian Howard Zinn (author of "A People's History of the United States") for a week-long residency. Howard's gentle manner, self-effacing humor, and straightforward presentation of his "radical" views charmed all and convinced many that it's time to look at history and society from the bottom up rather than the top down. While Howard was here, he mentioned a one-man play he was just finishing titled "Marx in Soho."

An enterprising graduate student of ours named Frank Mok then staged (with Zinn's permission) one of the very first performances of the play on our campus. While Frank has returned to China and Howard has sadly passed on, the play is still performed hundreds of times a year by Bob Weick of Iron Age Theatre. We brought that performance to campus three times in the last decade (and to the 2013 MSS annual meeting), and I hope that tradition can continue.

Last but not least, I was able to undertake a systematic program of research, scholarship and publication. In many years, I received support in the form of research release time from my department and college to pursue these objectives. Over time, my substantive areas gradually shifted from women's movements to social movements more generally and social movement theory in particular. My seven books and several dozen articles led to recognition as an MSU "Distinguished Faculty Scholar" in 2010. While the individual recognition was nice, the mere existence of such an award signified how far the academic culture of the university had shifted toward a recognition of scholarship alongside teaching. For the record, both Jim Robertson and Dennis Waskul have also received this award, which is a credit to the whole department and its support of scholarship.

As I approached retirement, I have been asked what I will miss and not miss about my time at MSU. I will absolutely not miss the needlessly repetitive, hopelessly duplicative, mind-numbing, ill-designed, poorly-timed and mostly useless reports, reviews, assessments, initiatives, and planning ventures that increasingly consumed our working hours. Indeed, there were semesters where it would have been accurate to report that we completed all our required reports but no longer had much time to do the teaching, scholarship and service we were supposedly reporting upon.

And I will not miss those opportunistic administrators who treated MSU as a career stepping-stone, making big changes and then quickly moving on while we were left to clean up the messes created by their ill-conceived and hastily-implemented schemes. And finally, I will not miss the varied and perverse forms of academic infighting that somehow manage to bring great angst and gut-wrenching melodrama to conflicts over pitifully small stakes.

What I will miss are the students. On both the undergraduate and graduate levels, their curiosity, earnestness, work ethic, and accomplishments have made teaching a joy. Even after forty-three years in the classroom, I remain enamored with the sociological perspective and never tired of the opportunity to convey it to my students and to those who come across my book Critical Sociology on the value of the sociological perspective.

I will also miss my colleagues – both old and new – who have provided a supportive and collaborative atmosphere for our myriad projects. Indeed, I feel as if I am leaving the most diverse, productive, and congenial group of faculty I have seen during my time here. My loss, but it bodes well for the department's future.

Finally, I will miss Karen Purrington. With her unfailing kindness, generous spirit, unlimited patience (especially with ridiculous faculty requests, including mine), sweet humor, and deft tactfulness in dealing with students and faculty, she will always be our department's most valuable player.

If you are a current or prospective sociology student, I urge you to take advantage of the knowledge and support our diverse faculty can provide. With their guidance and your input, you will be able to craft a sociological imagination that is complex, nuanced, and holistic. Such an imagination is both the hallmark of our discipline and a fundamental social survival skill. It doesn't matter if you don't go on to become a sociology professor; the sociological imagination will be of great value in all the endeavors you undertake.

PostScript: My planned retirement year 2016-2017 did not play out exactly as expected. Rather than teaching my final year, I found myself on sick leave having been diagnosed with, treated for, and seemingly survived acute myeloid leukemia. When asked about my retirement plan for the program at a university-wide retirement luncheon, I said my plan is to mindfully embrace and mindlessly revel in the sweetness of life. To be a tad more specific, I plan to complete and publish a memoir tentatively titled "How Steve Became Ralph: A Cancer/Stem Cell Journey (with Jokes)". Beyond that, my plan is to not plan so much and trust that things will take care of themselves.
Emeriti faculty are invited to add their biography and/or memories to this Department History webpage. They may choose to be interviewed or write your own. In a page or two, please include a brief summary of your background and education, your favorite memories of MNSU, perhaps some advice for future faculty and students and a picture or two. Send it to sarah.epplen@mnsu.edu. Thank you!