Careers in Sociology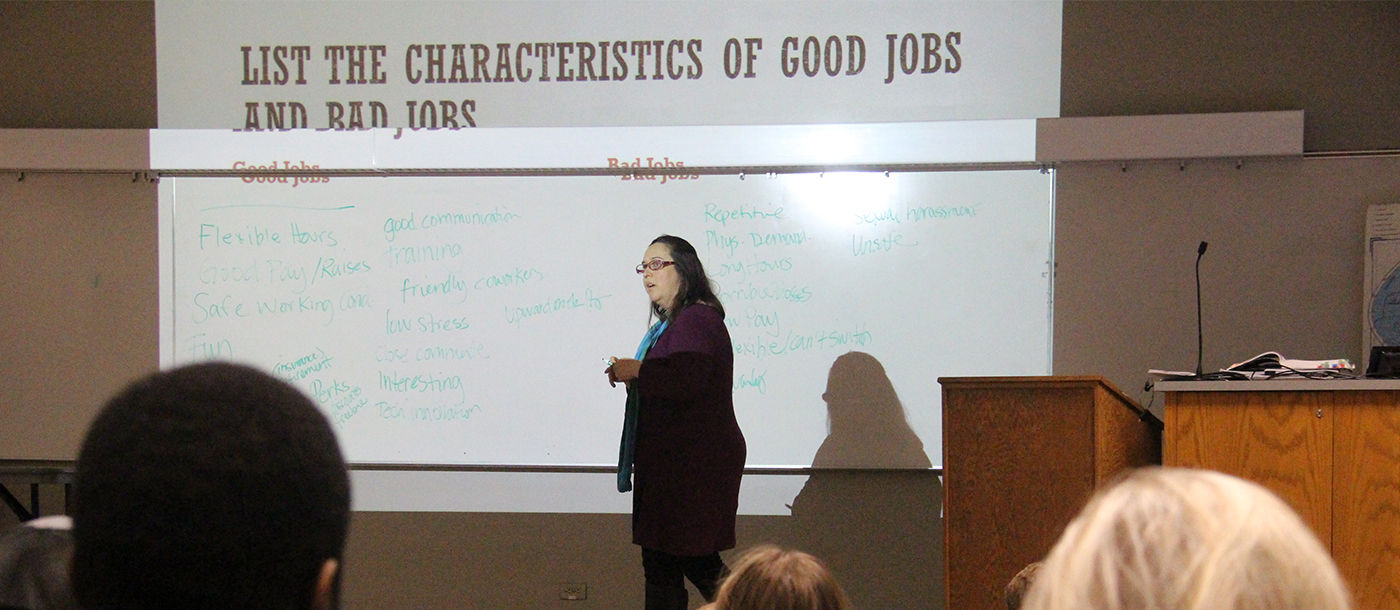 While obtaining a bachelor degree in sociology may not lead to a job titled "Sociologist", graduates from our program have entered diverse career fields that are unmatched by other disciplines. Our three tracks of general, applied, and globalization will allow for students to specialize in their interests before entering the job market. Careers in Sociology are endless in their possibilities. During your time in our program your advisor will help you choose the right track for you. While this page provides many links, it also provides you with an opportunity to look ahead at what careers may await you with a Bachelor degree in Sociology.

With three specialized tracks in sociology, there are many options available after a bachelor's degree in Sociology.

The General Sociology track is great for those who wish to seek a career in academia or social research. A sociology degree can lead to teaching at a high school, college or university setting.

The Applied Sociology track prepares students for careers in human services, business, the nonprofit sector, social action, and government.

The Globalization track can lead to careers in environmental research, economic policy, interdisciplinary careers, and U.S. foreign policy.
Marketable Skills
A degree in sociology prepares you for a variety of careers with the many transferable skills that employers are seeking. These include being able to effectively communicate, think critically, demonstrate teamwork skills, and many more.
Sociological Association
Sociology, throughout the decades, has been expanding by leaps and bounds. Not only are sociologists studying the traditional canons of the discipline, they are also looking at contemporary problems and issues of the day. Below is a list of some sociological associations that have taken the nontraditional approach to sociology.
Careers in the Non-Profit Sector
Careers Resources
For other resources on careers in Sociology, check out the sites below.
This page was developed by Barbara Keating. Suggestions and notification of non-working links may be sent to carol.glasser@mnsu.edu