Design Labs & Studios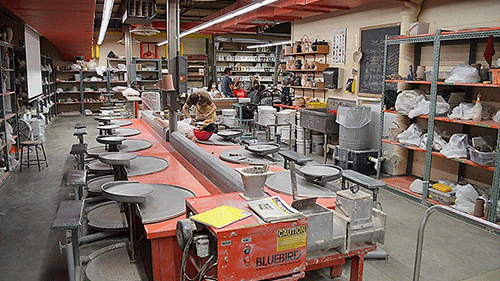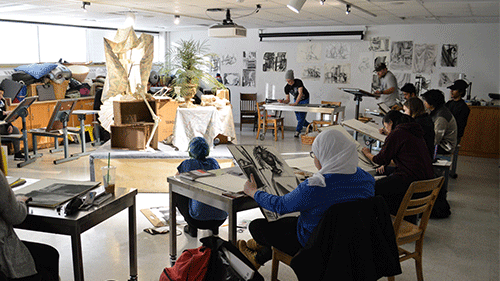 Nelson Hall studio spaces provide the equipment, workspaces, and technology to prepare students for contemporary applications of their art education.
Graphic Design has two fully-equipped computer labs and a production space with additional equipment, such as, a laser cutter and large format printers. In the 3D areas of ceramics, sculpture, and installation we have wood/metal shops and a large ceramics studio. We also have an installation workspace and campus-wide locations for art installation projects.
In 2D areas, our program has drawing studio spaces for introductory and advanced work, a large painting studio, and a printmaking studio with facilities for traditional and contemporary approaches. Our photography area has a darkroom and digital printing equipment. Nelson Hall also has classrooms for foundations, art education, and art history.