Applications & Auditions
Acceptance into the Dance Program does not require an audition; all new students are required to audition only so they may be placed in the appropriate levels of technique. However, the BFA program requires candidates to audition as part of the admittance process.
Auditions occur in March and August of each year. The March audition date will be posted each year, as it changes depending on other factors. The August audition occurs the Friday before school begins. We will contact you to inform you of your audition date and time.
The next audition will be Friday, August 18, 2023.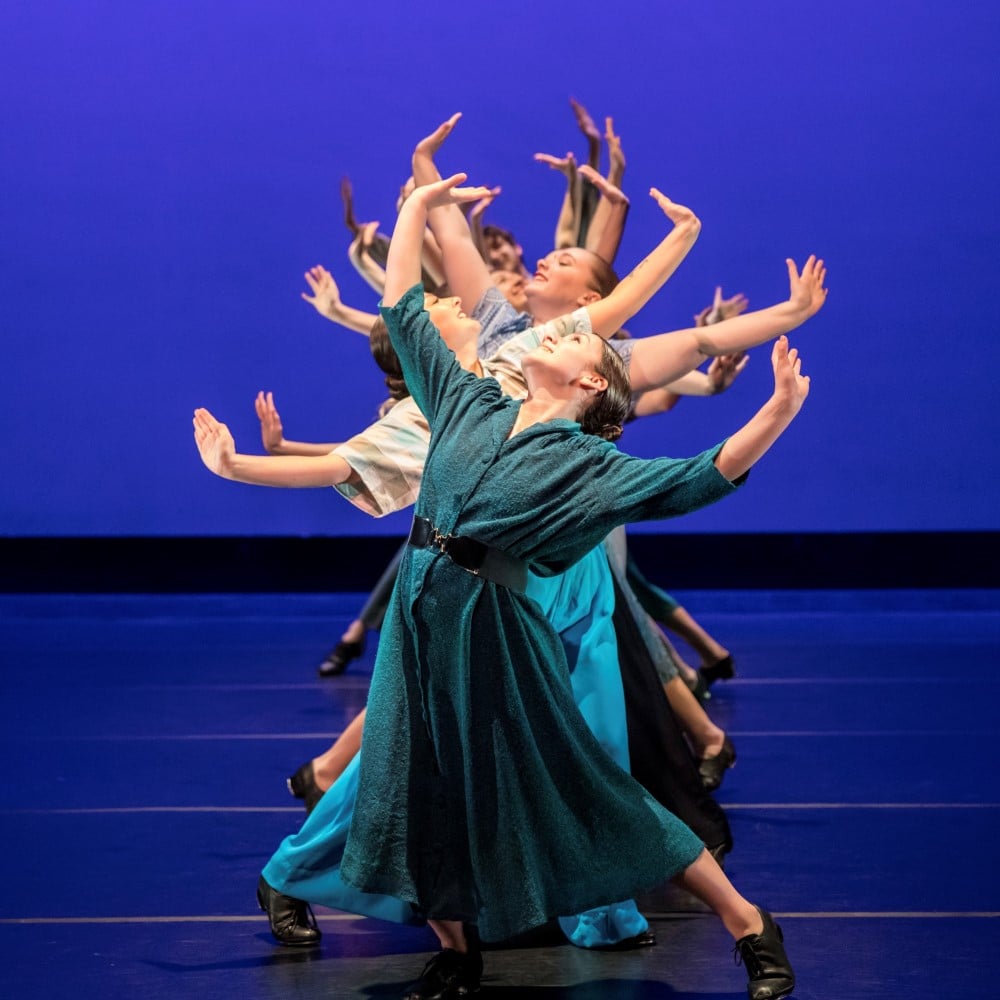 Photo by Dan Norman. Ducky Shincrackers by Mary Stark.
Dance Audition Application & Process:
If you are planning to attend a dance audition:
Complete the Talent Grant Application to be considered for a scholarship.
Complete the Audition Application.
Please arrive to 126 Earley Center for Performing Arts Center (PA 126) early so you can warm-up. The studio will be open. Make sure you are in your dance attire. Bring ballet slippers, but be able to dance in bare feet for part of the audition. You will not be asked to dance alone; essentially, you are participating in a dance class so we can watch you dance to determine your dance level.
On the afternoon of auditions, you will meet with the dance faculty. They will conduct an individual advising session with you. At that time, they will review your schedule, including both dance and general education coursework, to make sure you are in the correct classes for the semester. For more information, or if you have general questions, contact Daniel Stark.
---
Approximate schedule for auditions:
10:00-11:30am: Dance class (three parts: ballet, contemporary/modern, and jazz)
11:30-11:45am: BFA applicants only (solos and interviews)
11:45am-12:00pm: Q&A for students
***BREAK***
12:30-2:30pm: Individual advising sessions for all incoming dance students
BFA Audition Instructions