History Career Opportunities & Alumni Success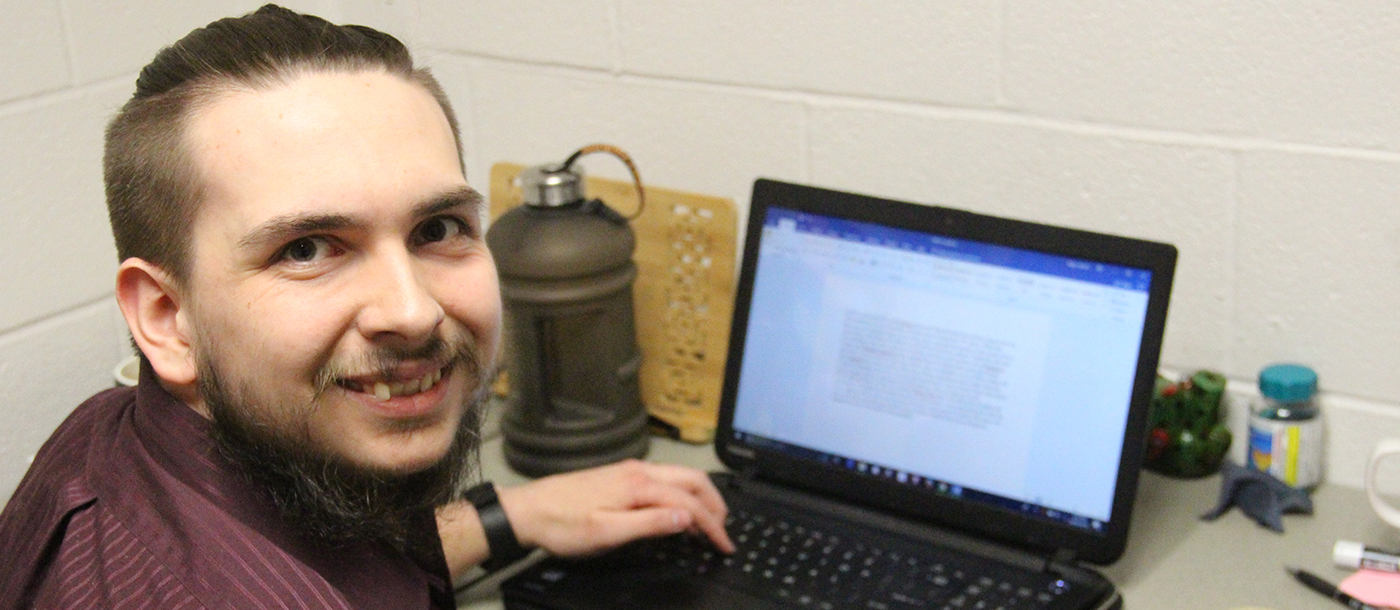 Turn your love of History into a career! Both History faculty and university staff provide opportunities and resources for career planning. Students are encouraged to apply their learning through formal, credit-earning internships at local historical societies, state parks, and other organizations that might relate to their future career goals.

The faculty partner with the Career Development Center (CDC) to assist students in refining their goals and identifying opportunities. The CDC sponsors regular Career Fairs that allow students to meet with potential employers, have professional photographs taken, and expand networking opportunities.

Career Day is an opportunity for all students in the College of Social and Behavioral Sciences to attend a career fair for jobs, internships, and learn more about career opportunities. You can also attend Career Day panels from History alumni to find out what you can do with your History major.
For more information about History related careers, please visit the American Historical Association
Alumni Testimonials
"As an attorney, I use the research, reading and writing skills I developed during the pursuit of my history degree on a daily basis."

Drew Kuettel (BS, History, 2012; J.D., University of Minnesota, 2015)
Associate Attorney, Perkins Coie LLP, Pheonix, AZ.

"In an age where more information is available more quickly to more people than ever before, we must have the critical thinking skills to sort the bogus from the believable. This is what history majors get, and it's something that is highly sought after in all kinds of employment."

Joe Schiller (BA, History and English, 2012; M.A. Texas Christian University, 2016)
Ph.D student, University of Oklahoma

"The success of my company is dependent on our ability to analyze and understand how our products helped patients in the past and then determine what improvements need to be made to better their lives in the future. The analytical, research and communication skills I learned while earning my history degree were essential in preparing me to support my colleagues with finding this information and making business critical decisions that will ultimately help improve our patients' lives."

Megan Turok (BS, History, 2008, MLS, University of Wisconsin-Milwaukee, 2012)
Senior Marketing and Communications Supervisor, Medtronic PLC, Fridley, MN

"I would encourage anyone to get a history degree or minor because we live in a global world. Students today are needing to develop more complimentary skills to compete in the global economy. Innovation is what the market is looking for and in my current career I am challenging the next generation of students to think about that change."

Don Thomas II (BS, History, 2011; MS, Minnesota State University, Mankato, 2013)
Health Occupation Educational Planner, Green River College, Auburn, Washington

"Small class sizes in upper level history courses enable students to develop great relationships with their professors. Professors become mentors and help guide students through the academic challenges that a history major presents. Conquering these challenges will prepare students for real-world problems. Graduating as a history major at Minnesota State Mankato demonstrates to employers or graduate schools that you are ready to take on complex problems that require well thought out solutions."

Austin Lee (BS, History & Economics, 2012; J.D. Stanford University, 2016)
Associate, Cravath, Swaine and Moore LLP, New York, New York

As a history major I developed skills in critical thinking, argument analysis, respectful disagreement, understanding the beliefs and opinions of others, weighing claims against evidence, research to learn and to prove as well as the ability to write. A big benefit is the History classes at Mankato were taught by professors in sizes benefiting discussion and personalized learning.

Matthew M. Collie (BS, History and Communication Studies, 2006)
Public Health Program & Policy Analyst, Wisconsin Department of Health Services, Milwaukee, Wisconsin