History Lecture Series
Spring 2022 Events:
Early African American Authors and Intergenerational Readers: Old Technologies, and Speculative Futures
FRIDAY, MARCH 18, 2022
4:00 PM - 6:00 PM
ARMSTRONG HALL 102 | VIRTUAL
Presented by the Department of History Spring Lecture Series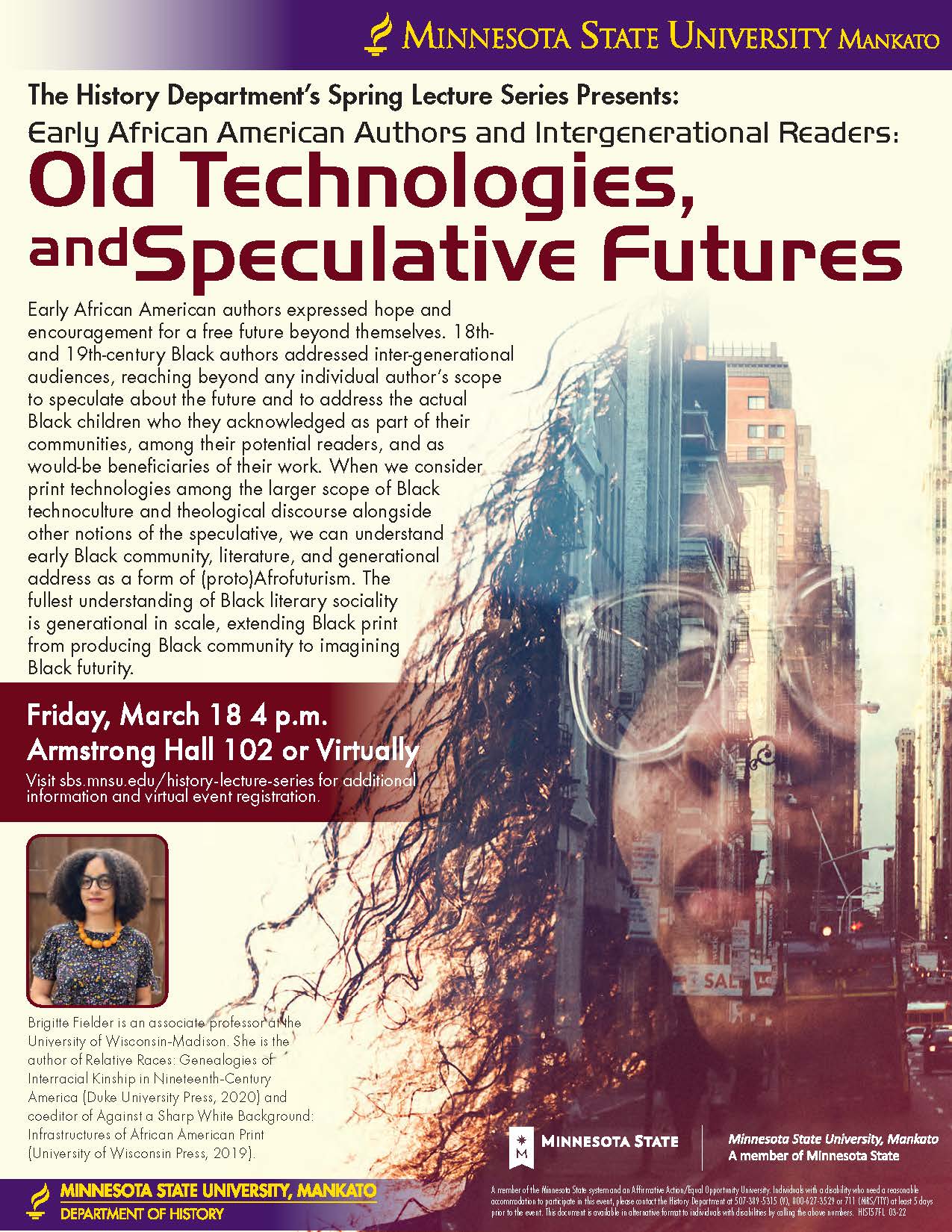 Early African American authors expressed hope and encouragement for a free future beyond themselves. Eighteenth and 19th-century Black authors addressed inter-generational audiences, reaching beyond any individual author's scope to speculate about the future and to address the actual Black children who they acknowledged as part of their communities, among their potential readers, and as
would-be beneficiaries of their work. When we consider print technologies among the larger scope of Black technoculture and theological discourse alongside other notions of the speculative, we can understand early Black community, literature, and generational address as a form of (proto)Afrofuturism. The fullest understanding of Black literary sociality is generational in scale, extending Black print from producing Black community to imagining Black futurity.
This event is free and open to the public. No registration required for in-person attendance. Registration is required for virtual event attendance.
ABOUT THE PRESENTER: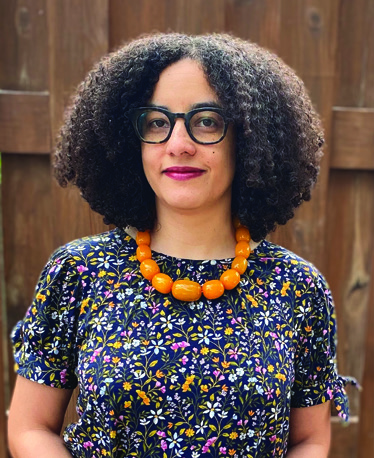 Brigitte Fielder is an associate professor at the University of Wisconsin-Madison. She is the author of "Relative Races: Genealogies of Interracial Kinship in 19th-Century America" (Duke University Press, 2020) and coeditor of "Against a Sharp White Background: Infrastructures of African American Print" (University of Wisconsin Press, 2019).
CONTACT:
---
Past Events
Baised Books: A Discussion of History Textbooks
Panelists: Dr. Jameel Haque, Dr. Chad McCutchen, Dr. Agnes Odinga & Dr. Kyle Ward
View a recording of this event, which was held March 22, 2021: