The Conkling Gallery
Current Show: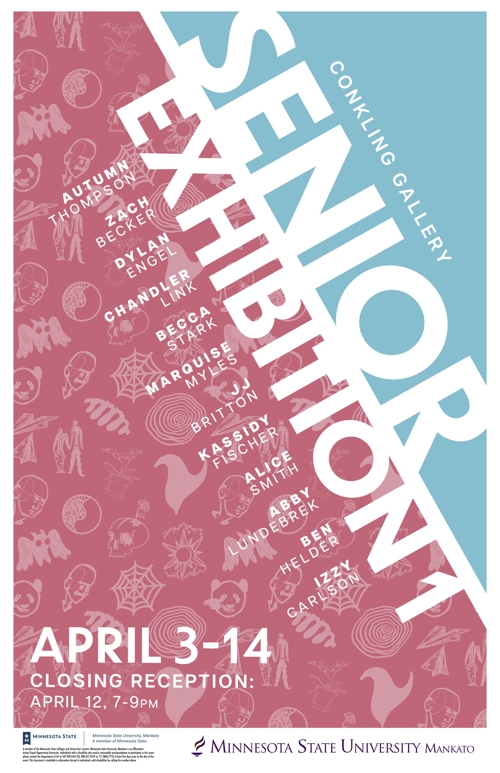 Senior Exhibition 1
Available: April 3-14
Reception: April 12, 7-9 p.m.
---
Senior Exhibition 2
Available: April 24-May 4
Opening Reception: April 24, 7-9 p.m.
About the Conkling Gallery

The Effie R. Conkling Gallery (or the Conkling) is located in Nelson Hall and primarily showcases work by graduate students, faculty and professional touring exhibits. The gallery is also home to the department's annual senior showcase.

The Conkling Gallery is named after artist and instructor Effie R. Conkling (pictured left), who joined the faculty of Mankato State Teacher's College in 1926. Conkling served as instructor and head of the art department until retiring in 1958.