Contemporary Ensembles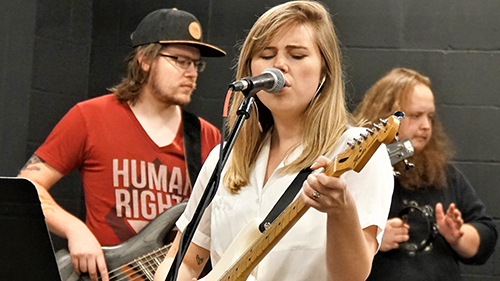 Contemporary Instrumental Ensembles are designed to introduce students to playing contemporary musical styles (jazz, latin, funk, pop/rock, etc) in a small group setting. Strong emphasis is placed on small group performance skills such as listening/musical interaction, knowledge of form, rhythmic enhancement (i.e., kicks, fills, breaks, etc), and harmony (i.e., chord voicing/voice leading, comping, chord/scale relationships, improvisation). Combos are formed each fall through an audition process.
How to join and more information:
To join any of our ensembles, register for MUSP 139-1 Instrument Ensemble. For more information on our Contemporary Ensembles contact Michael Olson.