Percussion Ensembles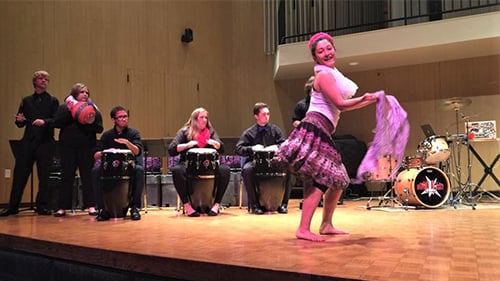 Our Percussion Ensembles train percussionists in the well-rounded nature of today's performing and teaching percussionist. We offer several world ensembles including Afro-Cuban Drum, Japanese Taiko, Traditional Chinese Percussion, and a Trinidadian Steel Band.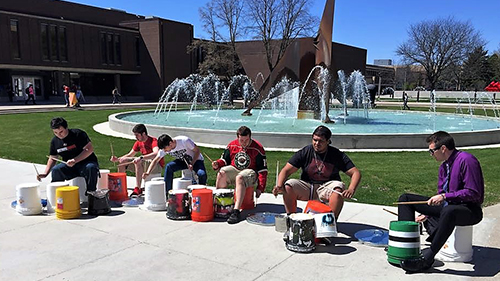 How to Join and More information:
To join any of our ensembles, register for MUSP 139-1 Instrument Ensemble. For more information on our Percussion Ensembles, contact Michael Thursby.