Jazz Mavericks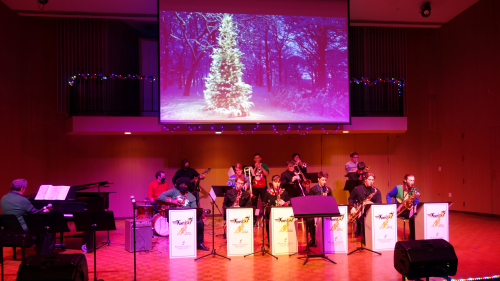 The Jazz Mavericks is a large contemporary ensemble. Traditionally formed as a jazz big band, this ensemble has expanded to include multiple instruments and vocalists performing a broad range of jazz related repertoire (jazz, rock, funk, Latin, hip-hop, etc.). Auditions are held during the first week of classes each fall semester.
How to join and more information:
If you are interested in joining the Jazz Mavericks (MUSP 125/325 sec 01), contact Douglas Snapp.