Kayla Wilde, Nursing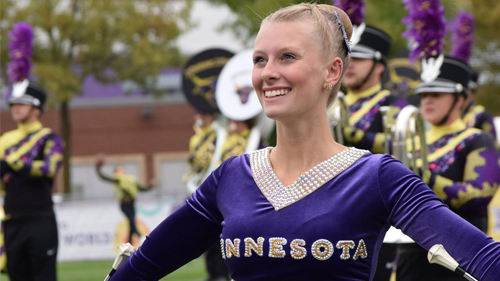 "I was most nervous about making friends within the band, and feeling like I belonged. Being a freshman, coming from a different state, and being the only twirler was very nerve racking at first. After the first day of band camp I knew that I belonged and felt silly for feeling nervous about that. The Maverick Machine really is a family, and will welcome anyone in with open arms.
My favorite thing about this band has been how close everyone is. Not only does this band hype the teams up, but we have fun doing it. Being a part of a band that not only plays together, but looks out for each other, and really acts like a family is an amazing feeling.
If you are considering joining the Maverick Machine, DO IT! It was one of the best decisions I've ever made. I absolutely love having a second family to support me while I'm at school. It's a fun way to get involved, and make lifelong friendships."